Exploring the Anza Trail at Home
As many students are learning from home due to the COVID-19 pandemic, we've developed resources for teachers and parents to use for lessons at home. Our partners at the Environmental Education Exchange have developed a video presentation of a popular in-person classroom program about the Anza expedition of 1775-1776.
Go to the Environmental Education Exchange YouTube page to view the
Exploring the Anza Trail presentation
.
And be sure to check out the
Exploring the Anza Trail teaching resources
that accompany this program. Here you'll find more videos and activites.
Read below for more information about this engaging program. This program was developed through a partnership between the National Park Service, Environmental Education Exchange, and the Juan Bautista de Anza National Historic Trail.
Our Junior Ranger program is another excellent option for a fun and interactive way to learn about the history of the expedition at home:
Join the virtual expedition and earn a Junior Ranger Badge!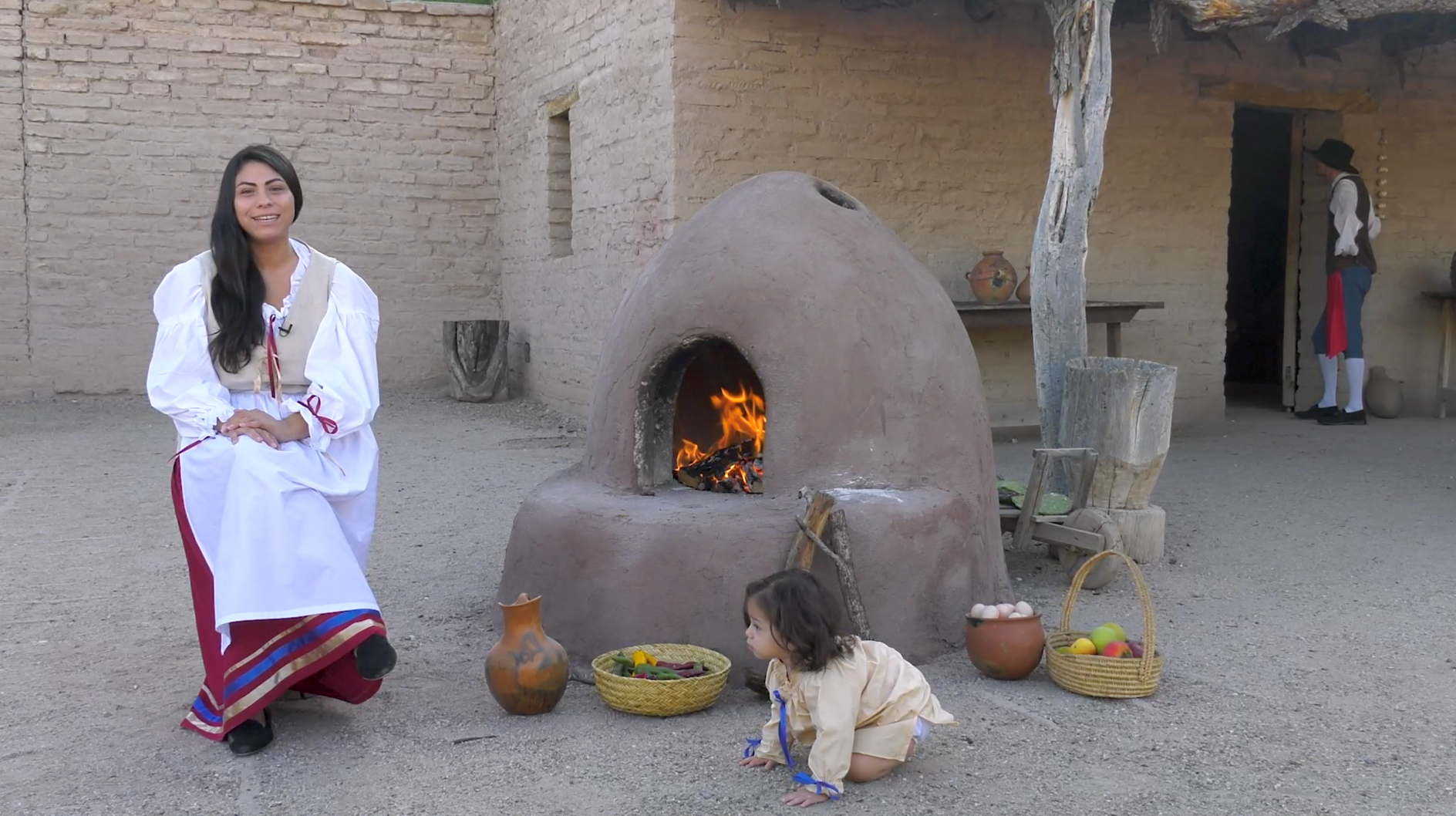 Exploring the Anza Trail is an interdisciplinary program developed for 4th grade students by Environmental Education Exchange (E3), a non-profit organization that provides programs and services for the advocacy of environmental and historical literacy. This program is sponsored by the Juan Bautista de Anza National Historic Trail and is offered free of charge to eligible Tucson and Southern Arizona schools. The past two years have seen the program expand to include 4th grade programs in schools in the Imperial Valley, California.

Through a series of hands-on activities, writing and drawing assignments, and a dramatic 50-minute classroom presentation, students put themselves in the shoes of an expedition member on the 1775-1776 Anza expedition, exploring universal concepts of overcoming challenges, hope and courage, making connections, and seeking a better life. Each student receives a bandana, an Every Kid Outdoors pass, and an Anza Trail brochure. The presentation and related activities are aligned with Arizona Department of Education standards. Since 2015, over 540 programs have been given reaching more than 14,000 students.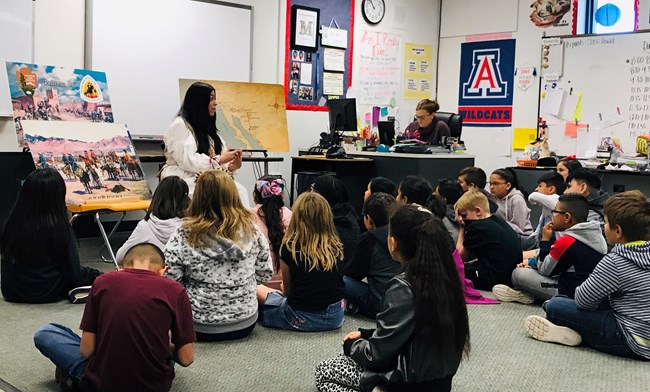 The Exploring the Anza Trail program was revised in summer 2019. Sara Silguero is the new educator for the 4th grade Anza program. She started with E3 in the fall of 2019. Sara's background in the dramatic arts and theater helps her energize her education programs. Sara's arrival also shifted the emphasis of the program to a woman's perspective of the 1775-1776 expedition, a less explored and essential history of the journey.


Last updated: June 10, 2020