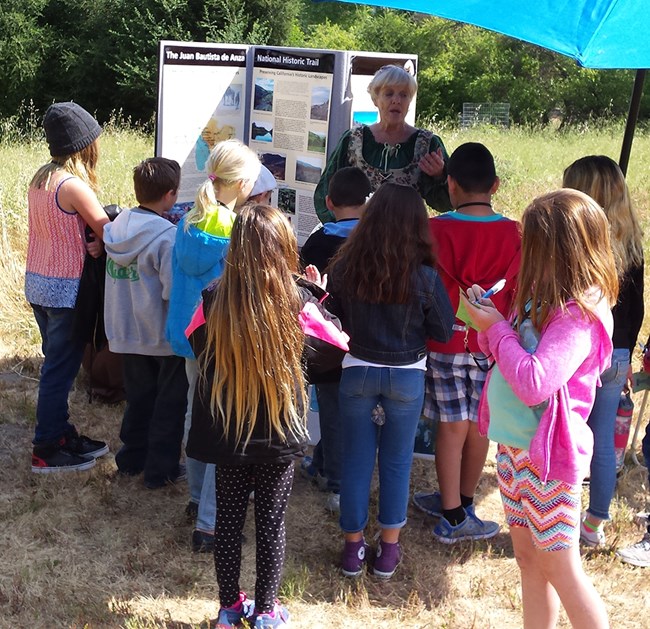 Download the Lesson Plan (5MB PDF)
This 3rd Grade Lesson Plan -- aligned with the Common Core & Next Generation Science Standards -- is site specific for Adobe Springs in Atascadero, California, but it can serve as a model curriculum for others.
The lesson plan and activities connect the health of a local freshwater resource (rivers, springs) to the story of the area's people, flora, and fauna, including the necessity of fresh water to sustain the traveling Anza Expedition of 1775-76.
The curriculum was developed in 2015 by Katherine Perilloux for the
Atascadero Land Preservation Society
(ALPS) with funding by the Juan Bautista de Anza National Historic Trail.