Get Involved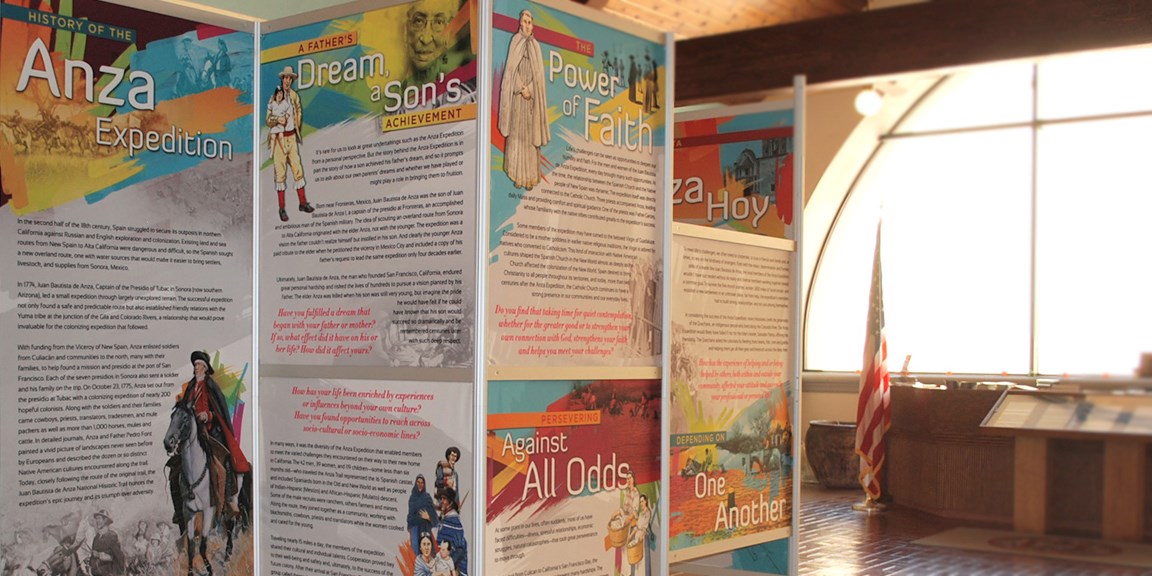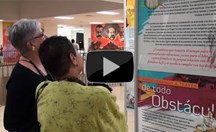 Bring Our Traveling Anza Trail Exhibit to Your Community

Created in 2011, a traveling, bilingual exhibit tells the story of the multiethnic Anza Expedition of 1775-76. Help share the story of the Anza Trail in your community. To bring the exhibit to your library, university, community room, or other public venue, please
email us
or call 415-623-2344.

See pictures of the exhibit panels here.
Join the Anza Trail community! Here are ways to get started:
1. Become an Anza Trail User
Strap on your boots and hike a section of the Anza Trail. Attend a program at one of our partner sites. We want you to use the Anza Trail with intention, and reflect on our country's cultures and landscapes.
Visit the Places to Go page to see a list of sites and signature hikes.
Visit the Things to Do page to discover the year's biggest Anza Trail events.
Make sure to tell us when you're experiencing the Anza Trail! Share your stories on social media with the hashtag #AnzaTrail, and connect with us on Facebook, Twitter, and Instagram.
2. Become an Anza Trail Member
Sign up for free membership to the Anza Trail Foundation and receive periodic updates about news and events along the Anza Trail.
3. Become an Anza Trail Ambassador
Volunteers and partners are the heart and soul of the Anza Trail! Whether working in your community as an individual trail liaison or alongside a group of historic re-enactors, trail builders, equestrians, or docents, there are many ways to become involved with the Anza Trail. Click on Volunteer to learn more.

Last updated: June 12, 2017