Nature & Science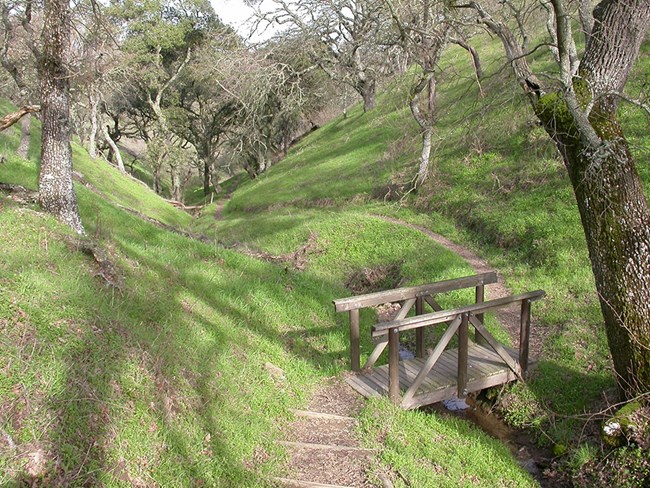 For John Muir, Mt. Wanda and the surrounding hills were common hiking spots and a place where he passed his love of nature to his daughters.

"Another lovely day, mostly solid sunshine. Took a fine fragrant walk up the West Hills with Wanda and Helen, who I am glad to see love walking, flowers, trees, and every bird and beast and creeping thing." --John Muir, April 12th, 1895, Alhambra Valley, Contra Costa County, California. As cited in John of the Mountains: the Unpublished Journals of John Muir by Linnie Marsh Wolf

The natural landscapes that Muir and his daughters explored in Martinez can be experienced by all at the John Muir National Historic Site. The park works to protect these landscapes and provide present and future generations with the opportunity to enjoy them.

Mt. Wanda stands at about 650 feet and consists of over 325 acres of natural open space and hiking trails. It features the iconic and diverse natural habitats commonly found in the east San Francisco Bay Area.
Get Involved
Help protect your National Park lands!
While hiking on Mt. Wanda, you can practice
leave no trace principles
by taking only pictures and leaving only footprints.
You can contribute to nature observations and get help with identification through
iNaturalist
,a community science project where people can record what they observe in nature and interact with nature experts using a free mobile app. The project name for this park is "
Wild Life in John Muir National Historic Site
".
To help the park with conservation projects, explore our
volunteer opportunities
.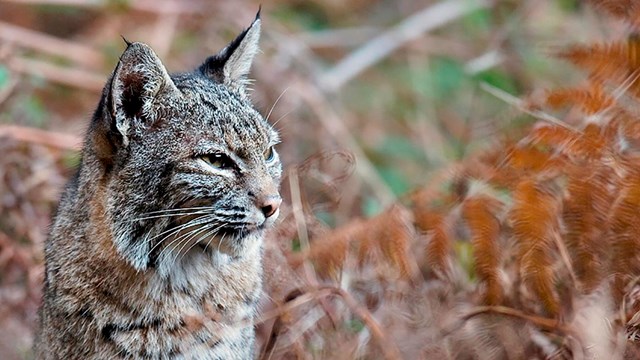 Animals
John Muir National Historic Site acts as a haven of natural habitat for many species of mammals, birds, reptiles, and amphibians.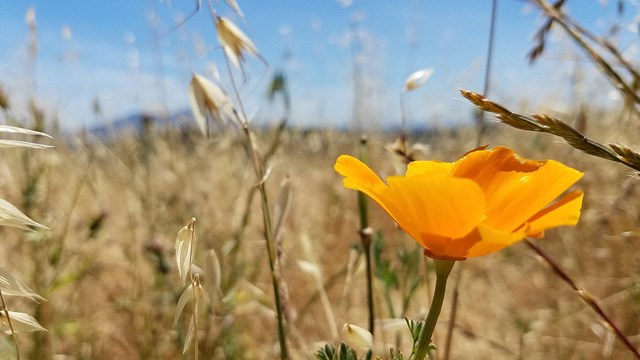 Plants
Explore unique plant communities, native and rare plants, and invasive plants found at John Muir National Historic Site.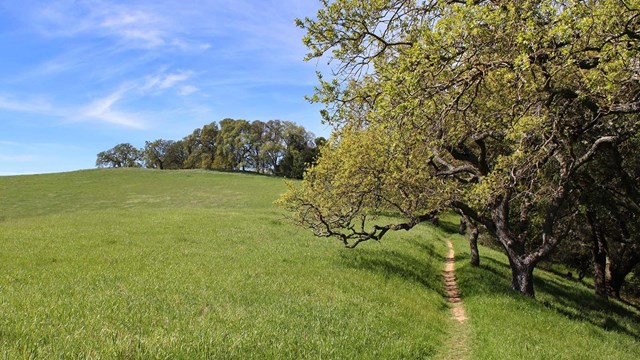 Natural Features & Ecosystems
Learn about the living and non-living factors that shape park's environment, including climate, geology, and various ecosystems.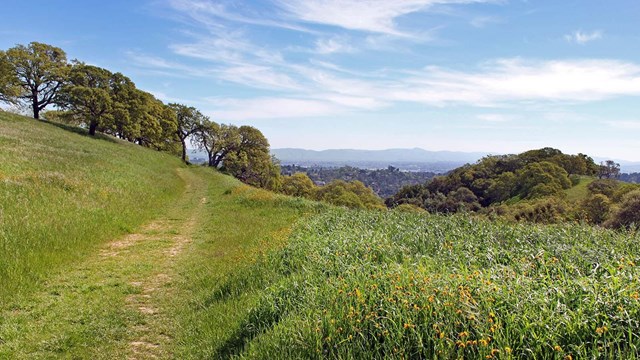 Climate Change
Climate change is already affecting plants and wildlife. Learn more about what we know about climate change, and what we can do.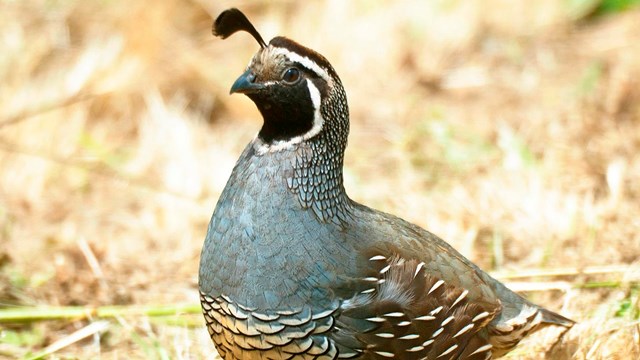 Species Lists
Create your own species list for plants and animals found at John Muir.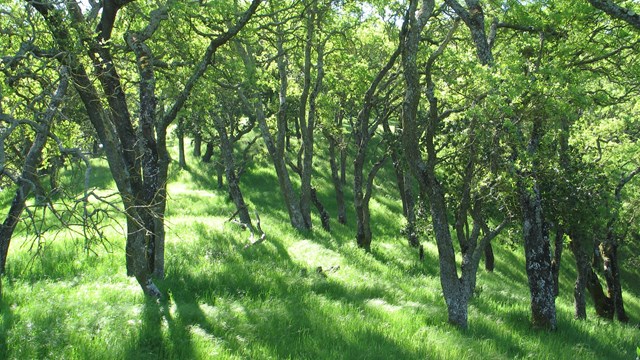 Inventory & Monitoring Research
Dig into natural resource data collected by Inventory & Monitoring scientists at John Muir National Historic Site.


Last updated: July 2, 2020