Walk Through the Ruins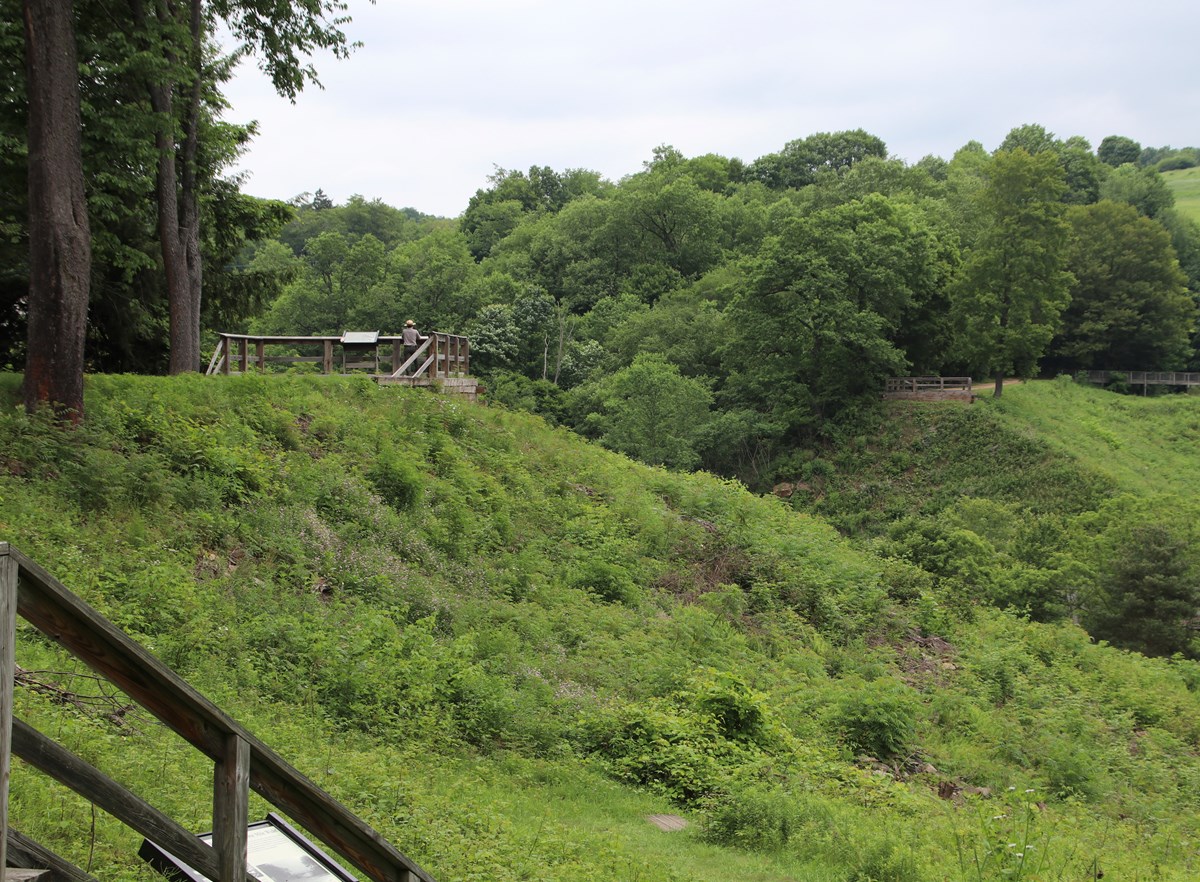 A Walk Through the Ruins will be offered Fridays, Saturdays, Sundays, and Mondays at 10:30 am and 2:30 pm through the end of September.
This interpretive walk will last approximately 45 minutes and will take you to the bottom of the dam, through the breach and back up out of the dam on the other side. Participants will learn about May 31, 1889, the hillside across from the dam, and much more! Please note that the last portion of the walk contains a steep section. The walk is approximately 1/3 mile.
Participants are encouraged to wear proper shoes and bring water. The meeting location is on the South Abutment. The walk is weather and staff dependent. Please call the Visitor Center at 814-886-6171 on the day of your visit to see if the program is being offered. No reservations are required!
This walk can also be done self-guided. Weather permitting, park grounds are open daily from sunrise to sunset. Please note there is no winter maintenance on this trail.
Last updated: September 7, 2022