Basic Information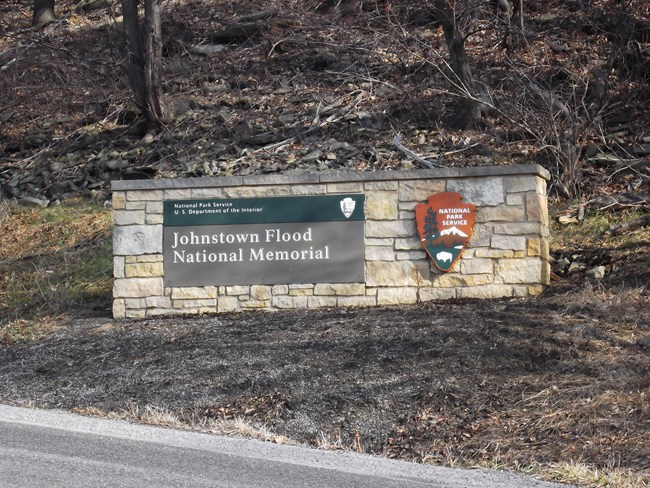 We recommend that you begin your visit at the Lake View Visitor Center. There you can view the exhibits and the award winning film. Follow up with a stroll around the pathways outside of the visitor center where wayside exhibit panels use text and pictures to help you envision the area as it was in 1889. You will also wish to visit the remains of the dam, a short walk on an accessible trail, you will need to drive to the trailhead due to safety concerns.
Allow one to two hours for your visit. The park film lasts 35 minutes. In the summer a van tour can guide you around the edges of the former Lake Conemaugh including stops at the The South Fork Fishing and Hunting Club Clubhouse and both dam abutments. Rangers often share new research and uncovered photographs during this special one hour tour.
Nearby, in the community of Saint Michael, remain some of the original buildings of the South Fork Fishing and Hunting Club. During the summer months, the South Fork Fishing and Hunting Club Clubhouse may be accessible during a ranger-guided tour; ask at the park Visitor Center. In all cases it is worth the drive through the historic area, the large National Park Service signs mark the turn to the clubhouse.
Last updated: September 20, 2018