Volunteer
Becoming a volunteer is one of the most rewarding and tangible ways to support the National Park Service. As a volunteer, you have the opportunity to share skills and ideas and to learn new ones. Volunteers also gain the intangible benefit of knowing that they are making a real contribution to the preservation and protection of the unique resources at Johnstown Flood National Memorial.
If you are interested in learning more about volunteer opportunities at Johnstown Flood National Memorial please contact the Volunteer Coordinator, Margaret Speicher at 814-886-6137 or by email.

Current volunteer opportunities are listed below.
Volunteer Interpreter
If you have a passion for history and enjoy sharing it with others, consider volunteering with the park interpretive staff. Volunteers provide information and orientation at the park visitor center and at historic structures. They also assist park staff with special events held throughout the year.
Volunteer Researcher
If you are a history buff who feels more comfortable in libraries, consider assisting us with on-going research. There are yet many stories to be discovered about the South Fork Fishing and Hunting Club and those who experienced the Johnstown Flood. Help us uncover those stories and share them with the public.
Internships
Internships for college students interested in gaining experience in interpretation or with historic research are also available. For more information about internship oppertunities, contact the Chief of Interpretation, Doug Bosley.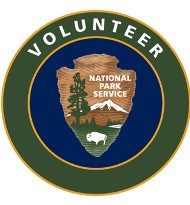 Last updated: January 22, 2021