Places To Go
For almost 150 years, paleontologists and geologists have been visiting the John Day Basin to study the area's abundant fossils and surrounding geology. In 1975 the fossil beds became a National Monument to preserve a world class record of plant and animal evolution, changing climate, and past ecosystems that span over 40 million years.

All three units of the park display a multitude of fantastic geologic features that are sure to stun visitors from all over the world.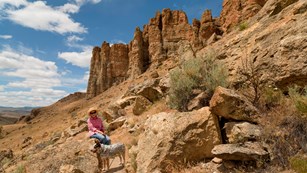 Clarno Unit
The Clarno Unit is home to the oldest exposed layers of the John Day Fossil Beds, and the only place in the monument to find "wild" fossils.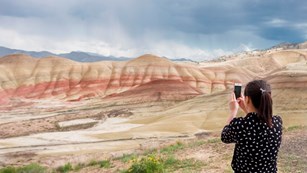 Painted Hills Unit
The colorful stripes and gentle ripples of the Painted Hills makes it one of the most popular destinations in the park.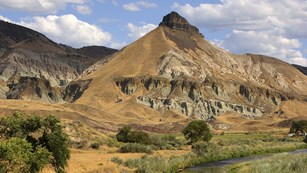 Sheep Rock Unit
Home to the Thomas Condon Paleontology Center and the Cant Ranch Museum, the Sheep Rock Unit also has many trails and scenic views.


Last updated: January 27, 2023