Permits & Reservations
Contact the
park superintendent
well in advance to discuss possible permit or authorizations requirements at least four weeks in advance to process the application.
Special Park Use Permits
Commercial filming and commercial photography, events, weddings,
scientific research
, and scattering of human remains in John Day Fossil Beds require a permit. Fees may be charged for many of these permitted activities.
Contact the park
at least four weeks in advance.
Commercial Use Authorizations
Authorization is required before conducting any commercial business activity within the park. The first step is to complete a
Commercial Use Authorization Application
. Additional forms needed to complete the process include the
Acknowledgement of Risk Form
and the
Annual Report Form
.
Research Permits
Researchers who wish to study in the monument (paleontology, geology, history, biology, air quality, water, or any other research) must apply for a permit issued by the monument's research coordinator. The
Visiting Researchers
page contains information that researchers need to know before submitting a request. If a permit is issued, only then can scientific work be conducted in the monument. Permits will only be issued to bonafide research institutions that have submitted proposals well in advance.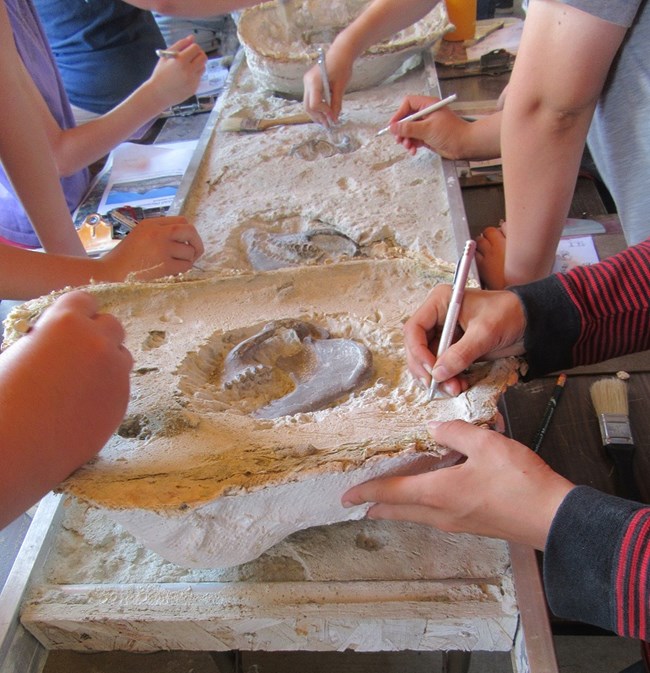 Reservations for Educational Groups
If your educational group wants to participate in the park's education program, Ranger led education programs are available without cost for K-12 school groups, college classes, and continuing education groups by reservation only. Educational materials are also available for groups who cannot visit the park.


Last updated: October 2, 2019