Fossil Laboratory
All fossils taken from the field must be stabilized before they can be studied.
After being removed from the field, fossils are taken to a lab where they can be made available for study. Each fossil goes through stages before it can safely be handled by researchers: stabilization, preparation, and sometimes casting and molding.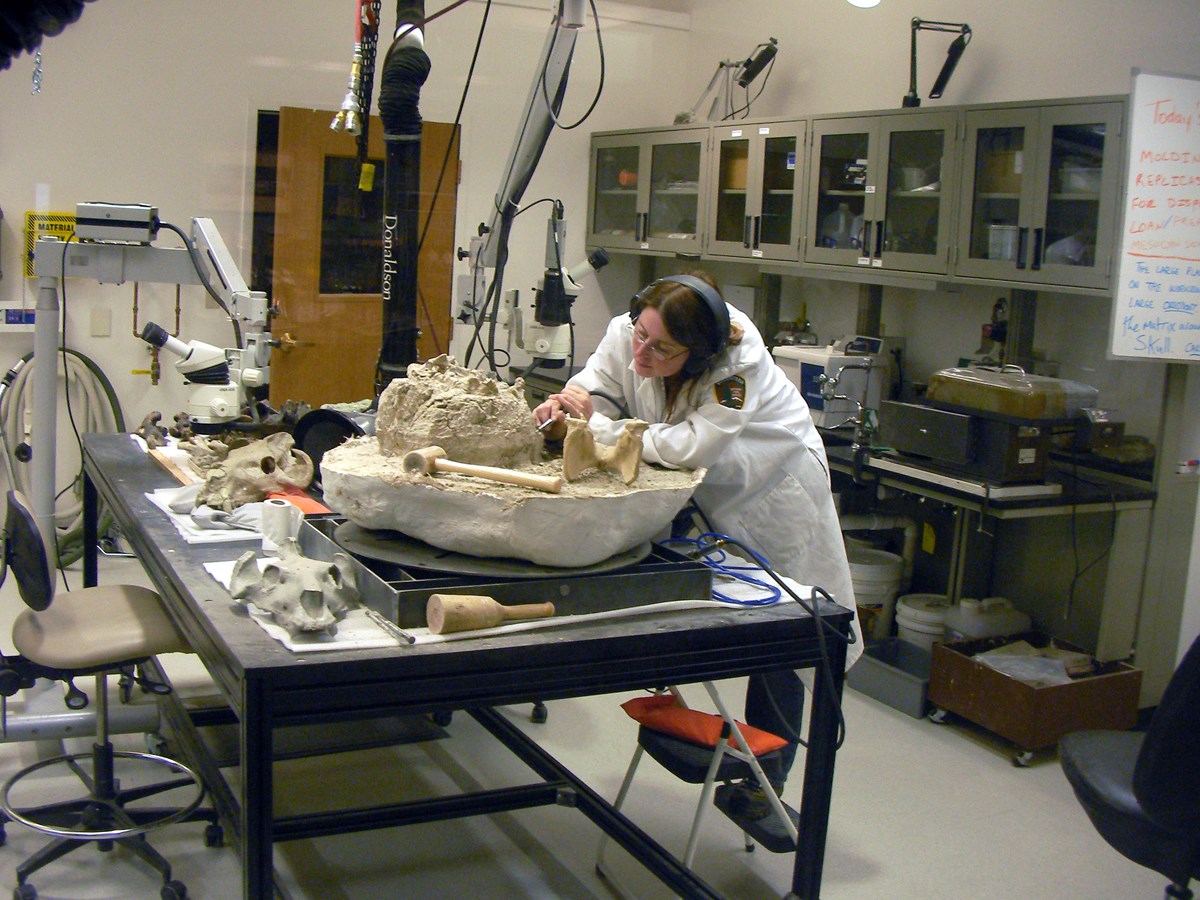 Preparation
Once fossils are stabilized, they go through the process of preparation. This step is the painstaking removal of the surrounding stony matrix from the fossil. Preparators use a number of different tools and techniques to carefully remove matrix. Mechanical tools such as airscribes—tiny jackhammers—remove matrix without ever touching the fossil. Sand blasters remove the matrix without sending harmful vibrations through the fossil. Dental picks and micro-needles may be used for high resolution of delicate structures.
Last updated: February 28, 2015