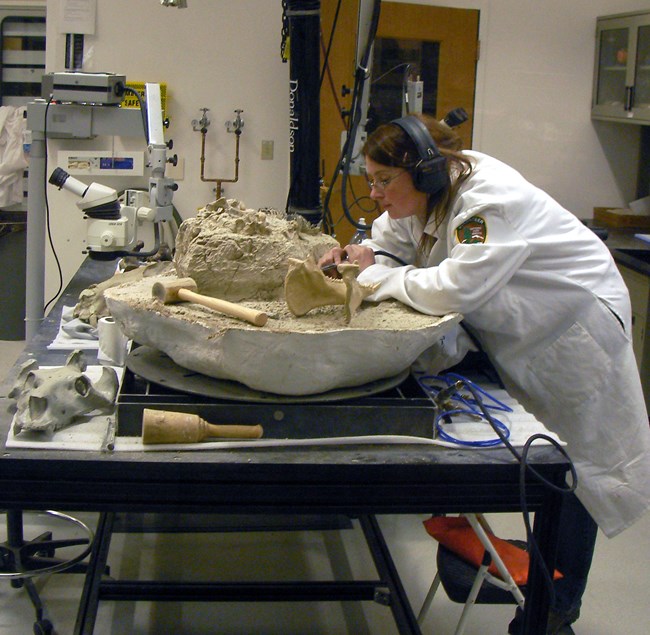 Significance
Significance statements express why John Day Fossil Beds National Monument resources and values are important enough to merit national park unit designation. Statements of
significance describe why an area is important within a global, national, regional, and systemwide context. These statements are linked to the purpose of the park unit, and are supported by data, research, and consensus. Significance statements describe the distinctive nature of the park and inform management decisions, focusing efforts on preserving and protecting the most important resources and values of the park unit.
The John Day region contains one of the longest and most continuous Cenozoic records of evolutionary change and biotic relationships on earth; this outstanding fossil record heightens scientific and public understanding of Earth history. John Day Fossil Beds National Monument contains a concentration of localities that are a major part of that record.
The John Day region is one of the few areas on the planet with numerous well-preserved and ecologically diverse fossil biotas that are entombed in sedimentary layers and are found in close proximity to datable volcanic rocks; these biota span intervals of dramatic worldwide paleoclimatic change.