Thomas Condon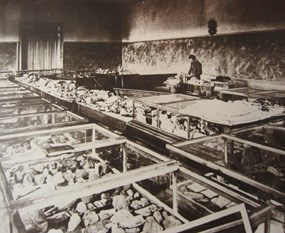 The Thomas Condon Visitor Center is named for the first person to recognize the importance of the John Day Fossil Beds region.
Thomas Condon, a Congregationalist minister in Oregon and self-trained scientist, was the first person to identify this region as a world class paleontological site. Condon ministered at a church he had established in The Dalles and in the evenings, gave geology lectures there too. Condon first learned of the areas abundant fossils from soldiers in 1862 that had attended his lectures.
In 1865, Condon visited the basin for the first time with the First Oregon Cavalry and started excavating fossils. The specimens he sent to museums on the East Coast for verification ignited scientific interest, and he donated a selection of his specimens to the Smithsonian Institution. In recognition of his scientific work, Condon was appointed the first Oregon State Geologist in 1872. He would later become a professor of geology at the University of Oregon where he held that position until his death in 1907.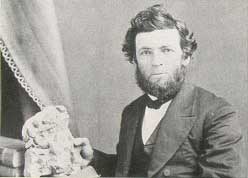 The Pioneer Missionary as Scientist
Thomas Condon believed that religion and modern science went hand in hand - that science was a means to understand the spectacular nature of God's creation and that science and religion were not in conflict with one another.

"The Hills from which these evidences were taken", he wrote in reference to the evolutionary record of the fossil beds, "were made by the same God who made the hills of Judea, and the evidences are as authoritative. The Church has nothing to fear from the uncovering of truth." He also said, "Evolution was simply Gods method of working, and therefore not atheistic or infidel."
Last updated: November 27, 2022