People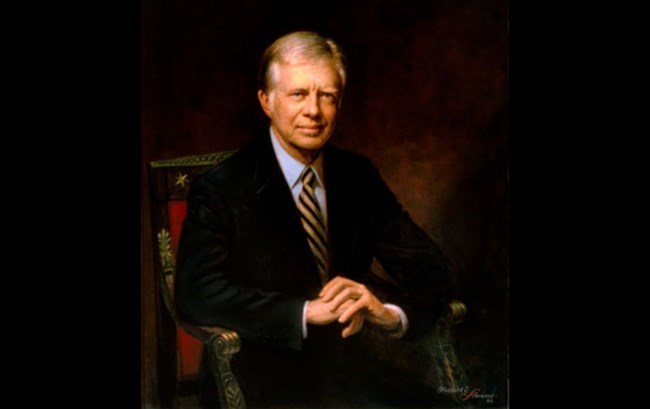 "I say to you quite frankly that the time for racial discrimination is over."
-Jimmy Carter, from his Inaugural Address as Governor of Georgia, 1971
James Earl "Jimmy" Carter, Jr.

,
39th President of the United States, was a very unique leader who brought about change, compassion and a belief that a government is only as good as its people. He was the first President to be born in a hospital on October 1, 1924, in the small rural town of Plains, Georgia. He later moved to a farm in the community of Archery at age 4 and spent most of his time working and playing with the African-American children whose families were the bulk of the community of Archery. Living and working with the families in Archery, he saw segregation first hand and noticed that the lives of the African-American families were drastically different from the lives of the white families in the area. The lessons he learned in Archery had an influence on his life from a young age.
From the time he spent in the Navy to his post-presidential years, Jimmy Carter's life shows his dedication to public service. This dedication is no more evident than the fact that he is one of four presidents to have been awarded the Nobel Peace Prize, and the only one who received it after he left office. His dedication to human and civil rights is another example of his dedication to public service. He and Mrs. Rosalynn have traveled around the world and have seen the pain and suffering of others. Discover more about the 39th President as you learn about the people, places and events that have shaped their lives.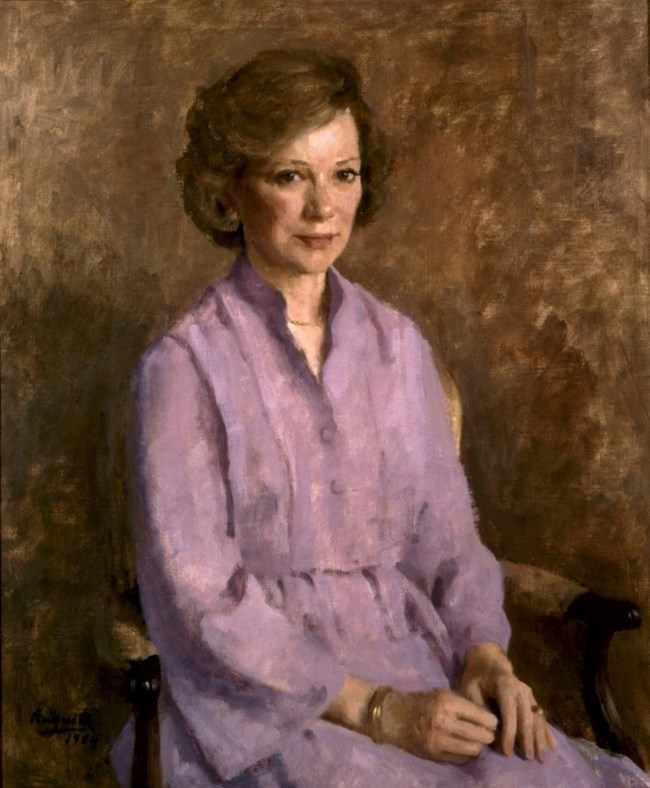 Eleanor Rosalynn Smith
was born on August 18, 1927 in Plains, Georgia. She was the eldest of four children of Wilburn Edgar Smith, an auto mechanic, bus driver and farmer, and Frances Allethea "Allie" Murray Smith, a teacher, dressmaker and postal worker. Churches and schools were at the center of her family's community, and the people of Plains were familiar with each other.
Rosalynn's father died of leukemia when she was 13. She called the loss of her father the conclusion of her childhood. Thereafter, she helped her mother raise her younger siblings, as well as assisting in the dressmaking business in order to meet the family's financial obligations. Rosalynn would credit her mother with inspiring her own independence and said that she learned from her mother that "you can do what you have to do". At Plains High School, Rosalynn worked hard to achieve her father's dream of seeing her go to college. Rosalynn graduated as salutatorian of Plains High School. Soon after, she attended Georgia Southwestern College.
Their families were already acquainted when Rosalynn first dated Jimmy Carter in 1945 while he was attending the United States Naval Academy at Annapolis. She developed a crush on him after seeing a picture of him in his Annapolis uniform. On July 7, 1946, they married in Plains.
The couple had four children: John William "Jack" (b. 1947), James Earl "Chip" III (b. 1950), Donnel Jeffrey "Jeff" (b. 1952), and Amy Lynn (b. 1967).
In 1953, after her husband left the Navy, Rosalynn helped run the family peanut farm and warehouse business, handling accounting responsibilities
First Lady of Georgia
After helping her husband win the governorship of Georgia in 1970, Rosalynn decided to focus her attention on the field of mental health when she was that state's First Lady. She was appointed to the Governor's Commission to Improve Services for the Mentally and Emotionally Handicapped. Many of the Commission's recommendations were approved and became law. She described her efforts for mentally disabled children her proudest achievement as First Lady of Georgia.
1976 presidential campaign
When her husband's gubernatorial term ended in January 1975, Rosalynn, Jimmy and Amy Carter returned to Plains. Jimmy had already announced his plans to run for President of the United States. Rosalynn returned to the campaign trail, this time on a national quest to gather support for her husband. She campaigned alone on his behalf in 41 states. Because of her husband's obscurity at the time, she often had to answer the question, "Jimmy who?" She promoted the establishment of additional daycare facilities and adjustments to "Social Security and so many other things to help the elderly."
First Lady of the United States
When her husband assumed the presidency in January 1977, Rosalynn and Jimmy Carter walked hand-in-hand down Pennsylvania Avenue during his presidential inauguration parade. The gown that she wore to the inaugural balls was the same one that she had worn six years earlier at the Atlanta balls when Jimmy became governor.
Rosalynn declared that she had no intention of being a traditional First Lady of the United States. During her husband's administration, Rosalynn supported her husband's public policies as well as his social and personal life. In order to remain fully informed, she sat in on Cabinet meetings at the invitation of the President.
Mental health campaign
In March 1977, Carter gave her first interview since becoming First Lady. She outlined her goals in focusing on mental health: "For every person who needs mental health care to be able to receive it close to his home, and to remove the stigma from mental health care so people will be free to talk about it and seek help. It's been taboo for so long to admit you had a mental health problem."
Rosalynn Carter served as an active honorary chair of the President's Commission on Mental Health. On behalf of the Mental Health System Bill, enacted in 1980, she testified before a Senate committee, the second First Lady to appear before the Congress (the first being Eleanor Roosevelt). Of her priorities, mental health was the highest. Working to change the nature of government assistance to the mentally ill, Carter wanted to allow people to be comfortable admitting their disabilities without fear of being called crazy.
After the Carters left the White House in 1981, Rosalynn and Jimmy continued to lead a very active life. In 1982, she co-founded The Carter Center, a private, not-for-profit institution based in Atlanta, Georgia.
Rosalynn Carter is president of the board of directors for the Rosalynn Carter Institute for Caregiving (RCI) at Georgia Southwestern State University, her alma mater in Americus, Georgia. The RCI, which was established in 1987, aims to address issues related to caregiving in America and internationally. The institute focuses its work on both family and professional caregivers for individuals living with chronic illness and disabilities, limitations related to aging, and other health concerns across the lifespan. It plays a major role in moving science into practice for caregivers by supporting the implementation of evidence-based programs and interventions for caregivers in community settings.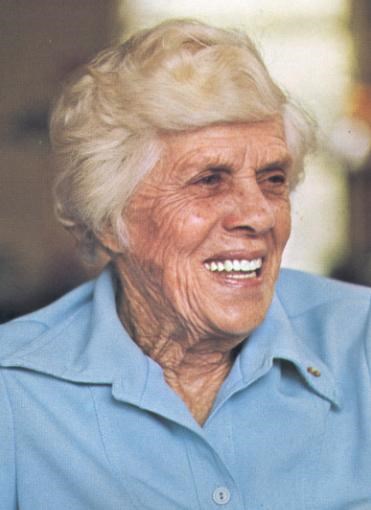 Bessie Lillian Gordy
was born August 15, 1898 to James and Mary Ida Gordy in Richland, Georgia, a town a few miles west of Plains. She was the daughter of a postmaster and a homemaker. She knew at an early age that she wanted to be a nurse and she studied at the Wise Sanitarium in Plains, and finished her education at Grady Memorial Hospital in Atlanta, Georgia in 1923.
After her graduation, Lillian married James Earl Carter, a local businessman from Plains, and raised four children while working as a nurse part time in her community and at the local hospital. She also worked with her husband at Carter's Warehouse, which specialized in the buying and selling of peanuts and cotton. She used her nursing skills to help her husband's employees and tended both black and white neighbors who needed medical care. She didn't see "color" but rather saw humanity, and refused to allow race to be a determining factor in how she treated people.
Lillian's husband died in 1953. She served as the housemother for the Kappa Alpha fraternity at Auburn University from 1955-1962 and she helped run a nursing home in Blakely, Georgia, but in 1966 she made a major decision. At the age of 68, when many people were retiring from hard work, Lillian joined the Peace Corps and went to Godrej Colony in India, 30 miles from Mumbai. There, she nursed in a small clinic treating all illnesses, including leprosy.
Lillian was a busy and important part of her son Jimmy's political campaigns for state senate, governor and in 1976, President of The United States. She published two books during his presidency, one a collection of letters that she had written her family while she was away in India. Her later years were spent at her home outside Plains visiting with family and fishing.
Lillian Carter received many honors for her work during her life. In 1977 she received the Covenant of Peace Award from the Jewish Synagogue Council of America. In 1978 she was awarded the United Nations' Ceres Medal for being one of the first proponents of civil rights in her community. In 1980, she was named honorary chair of the Peace Corps National Advisory Council, and in 1986 the Atlanta Regional Office of the Peace Corps created the Lillian Carter Award, given every other year to volunteers over the age of 50 who demonstrate commitment to improving the lives of others.
Emory University established the Lillian Carter Center for International Nursing in 2001, in honor of the work she did in India, reflecting the mission "to improve the health of vulnerable people worldwide, through nursing, education, research, practice and policy."
In 1983, Lillian died at the age of 85 in nearby Americus, Georgia. She was buried alongside her husband at Lebanon Church Cemetery.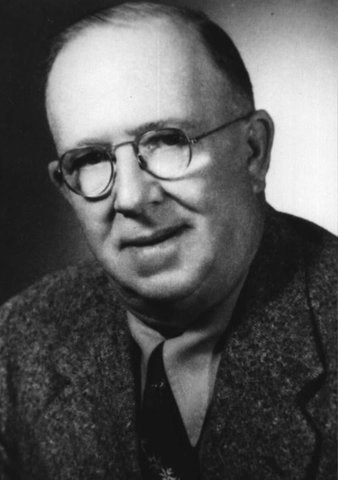 James Earl Carter
was born in Arlington, Georgia on September 12, 1894.
Earl Carter attended Riverside Military Academy in Gainesville, Georgia where he stayed until the completion of 10th grade. After completing 10th grade, Earl worked as a traveling salesman in Texas. He used the profits he made selling flatirons to invest in an ice house and a laundry in Plains.
In December 1917, Earl Carter enlisted in the United States Army for service in World War I. Initially a private in Company I, 121st Infantry Regiment, he advanced through the ranks to sergeant before being selected for officer training school in August 1918. He completed the course at Camp Lee, Virginia on November 30, 1918. Because the Armistice had occurred earlier in the month, the Army was being reduced in size, so Earl Carter received his commission as a second lieutenant in the Georgia National Guard.
After his discharge from the Army, Earl Carter opened a grocery store on Main Street in Plains. His time as a traveling salesman had already instilled within Earl a strong work ethic. Now, as the owner of a small business, he undertook the routine of working from "sunrise until dark", "Monday morning until Saturday afternoon".
Earl Carter married Lillian Gordy Carter on September 27, 1923 in a Plains ceremony.
Lillian reflected that the couple had to adjust to their different interests, the two having differing political views and reading interests. Earl Carter's reading habits consisted of daily and weekly newspapers, farm journals, Richard Halliburton's The Royal Road to Romance, Arthur Conan Doyle stories of Sherlock Holmes, and the complete set of Tarzan tales by Edgar Rice Burroughs.
By the time his son Jimmy was four years old, Earl Carter had purchased a new home. When he took the children to see the house, he realized that he had left his key behind. A wooden bar allowed only a small space for the windows to open, too small to allow access for an adult. Earl sent Jimmy through the window to open the door. Many years later, President Carter would recollect that the "approval of my father for my first useful act has always been one of my most vivid memories." Around the time Jimmy was 13, the elder Carter became one of the first directors of the Rural Electrification Program, Jimmy recounting that his father learned the importance of political involvement on both a state and national level.
Earl Carter was a conservative in his political views. However, his son Jimmy recollected that, "within our family we never thought about trying to define such labels." Initially having supported Franklin D. Roosevelt, Earl opposed implementation of his New Deal when production control programs instituted under the Roosevelt administration included the slaughtering of hogs and plowing of cotton.
James Earl Carter, Sr. was elected to the Georgia House of Representatives in 1953, as a Democrat, and served briefly representing Sumter County until his death later that year He died of pancreatic cancer at the age of 58.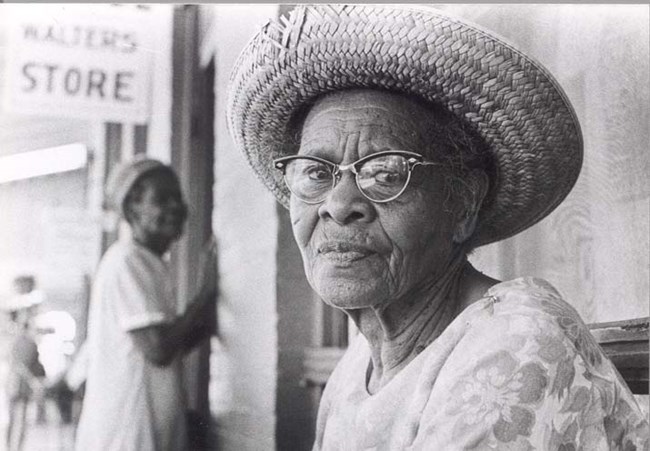 Rachel Idlette Holt Clark

was born April 2, 1890, in Sumter County, Georgia. In 1912, Rachel married Jack Clark, and in the 1920s they moved to Archery to work for Earl Carter.
The small tenant house the Clarks lived in was just past the Carter's vegetable garden. They lived on a path young Jimmy Carter traveled often. He spent a lot of time with the Clarks and often asked to spend the night with them when his parents were out of town. The Clarks kept a sleeping pallet filled with either corn shucks or wheat straw, which Jimmy would sleep on.
Young Jimmy spent time working on the farm beside Jack and Rachel. Their days began at 4:00 a.m., hoeing weeds, stacking peanuts, picking cotton, and caring for the Carter's farm animals. Although farm life was hard work, Jimmy and Rachel would find time to go fishing in the nearby creek. On the walk to the creek, Rachel would tell Jimmy stories about life's lessons and would share with him her words of wisdom. these words stayed with him all of his life.
In President Carter's book, An Hour Before Daylight, he stated, "Of all the people who lived near us on the farm, Rachel Clark was the most remarkable and made the most significant and lasting impact on me." Rachel Clark leaves a legacy of goodness in the little community of Archery and Plains, as people remember her words of encouragement, telling them to always to the thing that was right.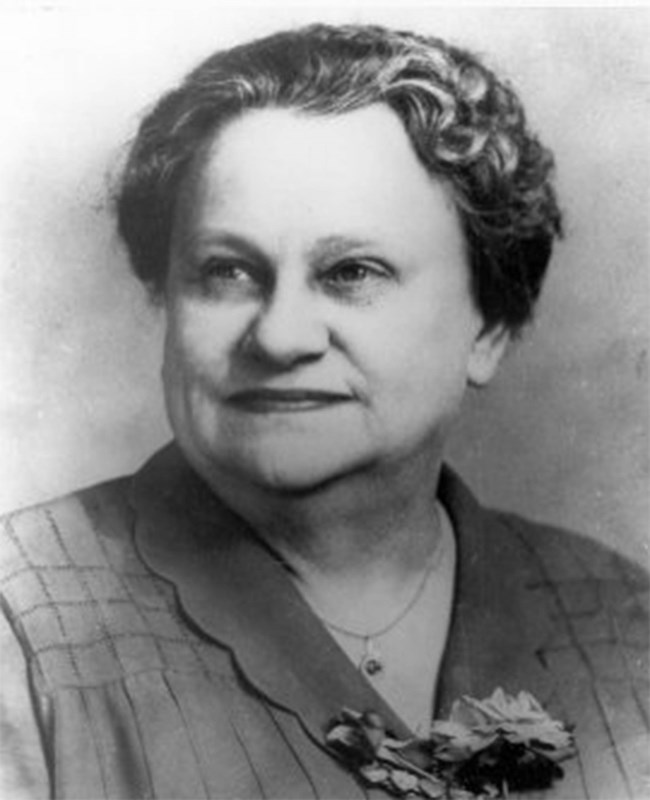 Julia L. Coleman
was one of the first women superintendent in the Georgia public school system.
Born in Nacogdoches, Texas, the daughter of a Baptist minister, Julia moved to Plains, Georgia as a small child. She attended school there and later went to Bessie Tift College in Forsyth. After graduating college, Julia began her teaching career. Returning to Plains in 1912, she became one of the most beloved educators in the region.
"Miss Julia", as she was known by everyone in Plains, was a lady of grace, charm and intellect. Growing up visually impaired and lame, she was not able to drive a car and had to read with a magnifying glass. Physical handicaps challenged but did not stop her. She began teaching English at Plains High School and subsequently became principal. After 15 years as principal, she was named Superintendent of Plains High School in 1928, a role typically reserved for a male.
When she became one of the first female superintendents in Georgia, Miss Julia embraced the position with passion. In 1937 Plains High School was named one of three model schools in Georgia, primarily because of the innovative curriculum developed through her leadership. Because of this designation, graduates of teaching institutions statewide came to Plains to learn from and teach in the model school. Many of Miss Julia's experimental programs were later adopted by the state school system.
Miss Julia's contributions to the community went beyond the classroom. Beginning in 1941, she formed one of the first "soup kitchens" in Georgia, which grew into what is now the school lunch program. To beautify the school campus, she started the "Friendship Garden". Along with the garden she started "Baby Row" to which she would add a new plant each time a baby was born in the community. In 1950 she served on the state committee to investigate adding the 12th grade to the school system. She also directed plays, coached the debate and literary teams and spent her own money for school supplies and to help meet the needs of various individual students. Her students were always her primary interest and she kept in touch with them after graduation through letters of encouragement.
In 1940 Miss Julia was invited to the White House by First Lady Eleanor Roosevelt to be recognized for her contribution to education. Thirty-seven years later, President Jimmy Carter, a former student of Miss Julia's, quoted her in his inaugural address.
In 1949 Miss Julia retired as superintendent but she continued to teach English in her beloved school. Garnering local, regional and national awards and honors, she eventually retired with 50 years of teaching experience - all but four of them at Plains High School.
The community of Plains was Miss Julia's family and she expressed her gratitude to the citizens for allowing her to teach their children. With her strong moral character, work ethic and dedication to her profession, Miss Julia Coleman left an indelible mark on the lives of the people of Plains, the residents of Georgia and, through a former student who became president, and the world.
Last updated: June 3, 2020