Directions
Your first decision is choosing which site(s) you want to visit. Jean Lafitte National Historical Park and Preserve has six sites in south Louisiana. In the New Orleans area, Jean Lafitte sites are the French Quarter Visitor Center in New Orleans, the Barataria Preserve in Marrero, and Chalmette Battlefield/Chalmette National Cemetery in Chalmette. The park's three Acadian cultural centers are the Acadian Cultural Center (Lafayette), the Prairie Acadian Cultural Center (Eunice), and the Wetlands Acadian Cultural Center (Thibodaux).
The plan your visit page can help you choose which Jean Lafitte site(s) to visit by where and how you'll be traveling, by what's going on in the park, and by what you want to see and do. The basic information page has links to information on a wide variety of subjects from safety to pets to special permits.
Follow these links for maps (including a map of all locations for the big picture) and transportation options.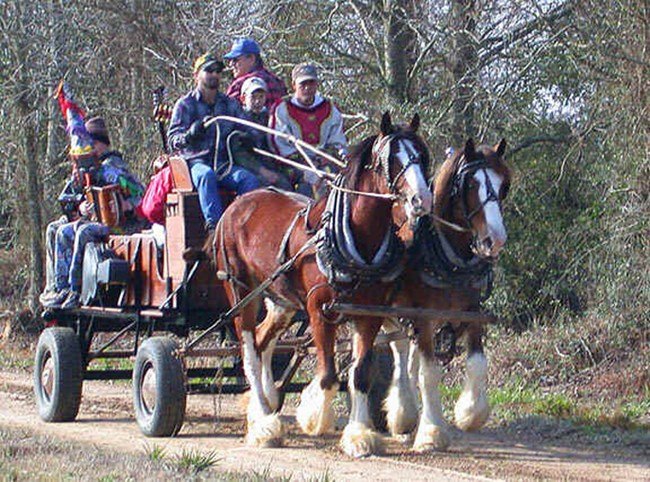 Fly, trot, drive---no matter how you get to a Jean Lafitte site, you'll discover something new.

Last updated: November 3, 2021