Barataria Preserve Virtual Tour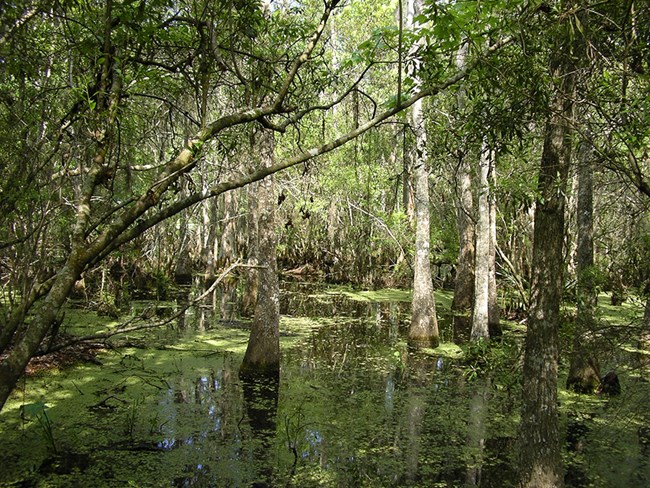 Take a virtual stroll through forest, swamp, and marsh on the Barataria Preserve audio tour. Walk down the Bayou Coquille Trail past live oaks and baldcypress trees. Take a right on the Marsh Overlook Trail and learn about Louisiana's disappearing wetlands, alligators, and the preserve's flotant marsh.
To hear the tour, call 504-799-0802 (long distance or cell phone charges may apply). Enter the stop number for the stop you want to hear; for example, press 1 to hear stop 1. Press *0 to leave a comment.
Tour Stop 1: Names and Places
Tour Stop 2: Barataria Live Oaks
Tour Stop 3: Lumbering
Tour Stop 4: Invasive Species
Tour Stop 5: Disappearing Wetlands
Tour Stop 6: Alligators
Tour Stop 7: The Flotant Marsh
To see what you'd see at each tour stop, follow the photos in the Barataria Preserve Virtual Tour photo gallery below---don't forget to look for alligators!


Last updated: November 6, 2021