Chalmette National Cemetery Virtual Tour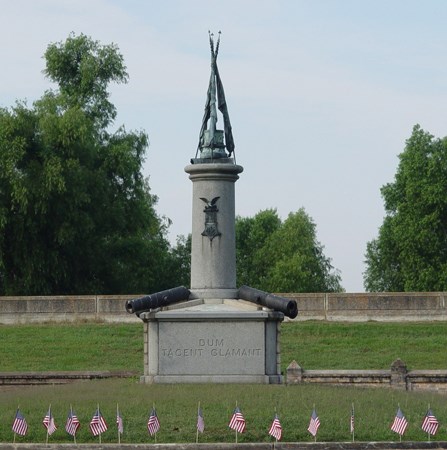 In 1882, the Grand Army of the Republic built a monument at Chalmette National Cemetery. Its inscription reads "Dum Tacent Clament"---Latin for "Though Silent, Still Let Them Be Heard." This virtual tour shares a few of the thousands of stories of the men and women buried at the national cemetery, giving a voice to those who can no longer speak.
To hear the tour, call 504-799-0803 (long distance or cell phone charges may apply). Enter the stop number for the stop you want to hear; for example, press 1 to hear stop 1. Press *0 to leave a comment.
Tour Stop 1: Charles A. Hamilton, Civil War
Tour Stop 2: Benjamin G. Ames, Civil War
Tour Stop 3: Henry Dunham, Civil War
Tour Stop 4: Lyons Wakeman (Sarah Rosetta Wakeman), Civil War
Tour Stop 5: unknown soldier from Tennessee, War of 1812 Battle of New Orleans
To see what you'd see at each tour stop, visit the Chalmette National Cemetery Virtual Tour Photo Gallery below (we are working on correcting the problem so the photo gallery only appears once). Follow the links for a pdf version of the audio tour handout and map and a transcript of the audio tour.


Last updated: September 6, 2022