Explore Barataria! Invasive Species – Water Hyacinth
Learn about one invasive species present at the Barataria Preserve, called the water Hyacinth. Then see if you can you answer all of the questions and teach a sibling, friend, parent, or guardian about control measures for invasive species.
Visit our keyboard shortcuts docs for details
Duration:

20 minutes, 43 seconds
Citizen Science Coordinator, Dr. Liz Marchio, takes you on an exploration of invasive Water Hyacinth plants in the field and in the lab. Come explore this species and the adaptations that make it a GREAT invasive species but a challenging plant to control at Barataria!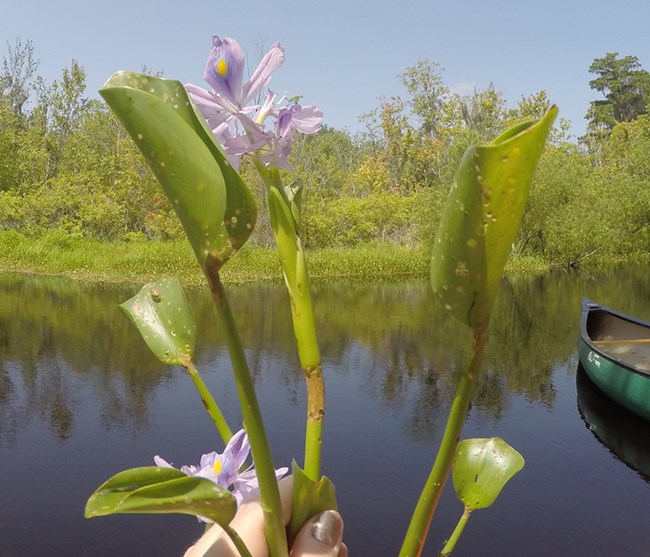 Want to test your knowledge?
Can you define the three control measures we discussed in the video?
What do you think a benefit of each of the three control measures would be?
What do you think a drawback of each of the three control measures would be?
Which control measure would you think is best for managing waterways, if any?
Draw a Water Hyacinth! On a scrape paper or in a journal, sketch out and label each anatomical structure that we reviewed in the video:
Roots
Leaf
Petiole
Mother plant
Daughter plant
If you would like, then share your drawings with us on social media or email our Rangers! e-mail us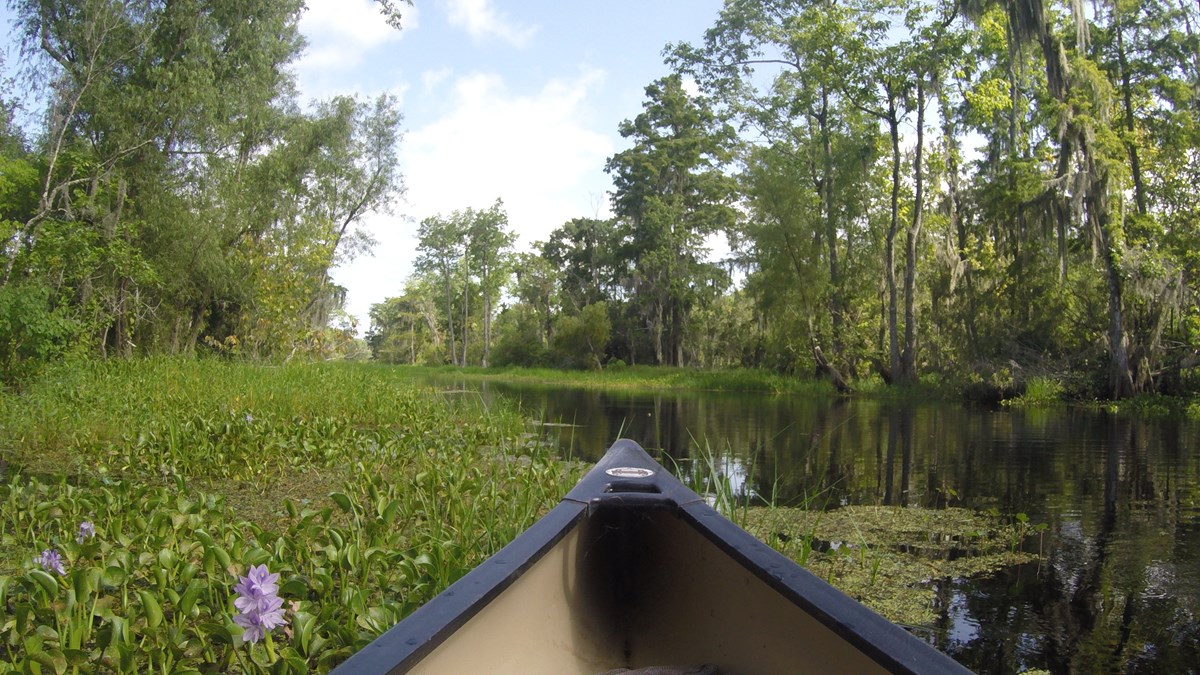 Last updated: July 29, 2020