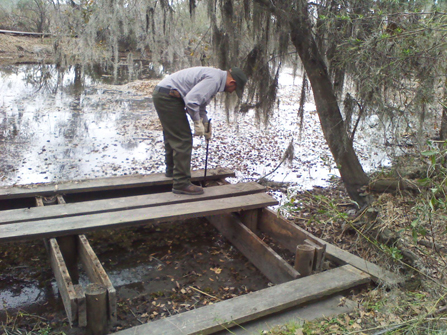 Job opening: Jean Lafitte is now accepting applications for a resource management programs intern. The intern will work on projects and at sites in the New Orleans area. This position is offered through the Student Conservation Association; follow the link for details and information on how to apply, and note that since the information lives on a different server, you will get a "leaving the National Park Service" message.
---
To search for and apply for permanent, temporary, and seasonal jobs at Jean Lafitte and throughout the federal government, visit the
USAJobs website
. Useful tips about applying for federal jobs can be found in a series of
videos by the Office of Personnel Management
.
Students and recent graduates can also search special federal jobs listings at USAJobs Pathways.
You can also find jobs, internships, and training programs based in National Park Service areas through