Things To Do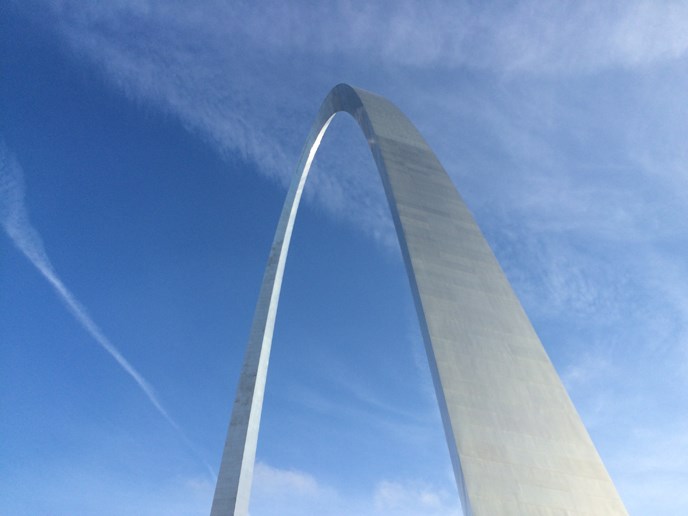 Whether you're passing through for the day, or planning an extended stay in the St. Louis area, there is plenty to do and see at the Gateway Arch National Park. Follow the links to the left for all the details you may need to plan your visit.
To help get you started, here's what a typical visit may include:

Don't miss a Tram Ride to the Top for a stunning panoramic view of the St. Louis area.

Explore the new museum under the Gateway Arch to learn more about St. Louis' role in westward expansion.

See a screening of the film "Monument to the Dream" which details the construction of the Arch.
Head out onto the Mississippi River on a Riverboat Cruise.
Take a helicopter ride and get a birds' eye view of the Arch!
Make a stop at one of the park stores for a wide selection of books, videos, posters, and educational materials.
Head to the Old Courthouse to see the restored courtrooms, learn about the Dred Scott case, see a film about Dred and Harriet Scott's fight for freedom, and to visit galleries interpreting the story of westward expansion.


Last updated: September 9, 2019