Pets
We gladly welcome well-behaved pets to the park! Pets are allowed anywhere outdoors, provided they are properly restrained.

If your pet would like to become a BARK ranger, stop by the visitor center's entrance desk to pick up a BARK ranger booklet and receive a free award.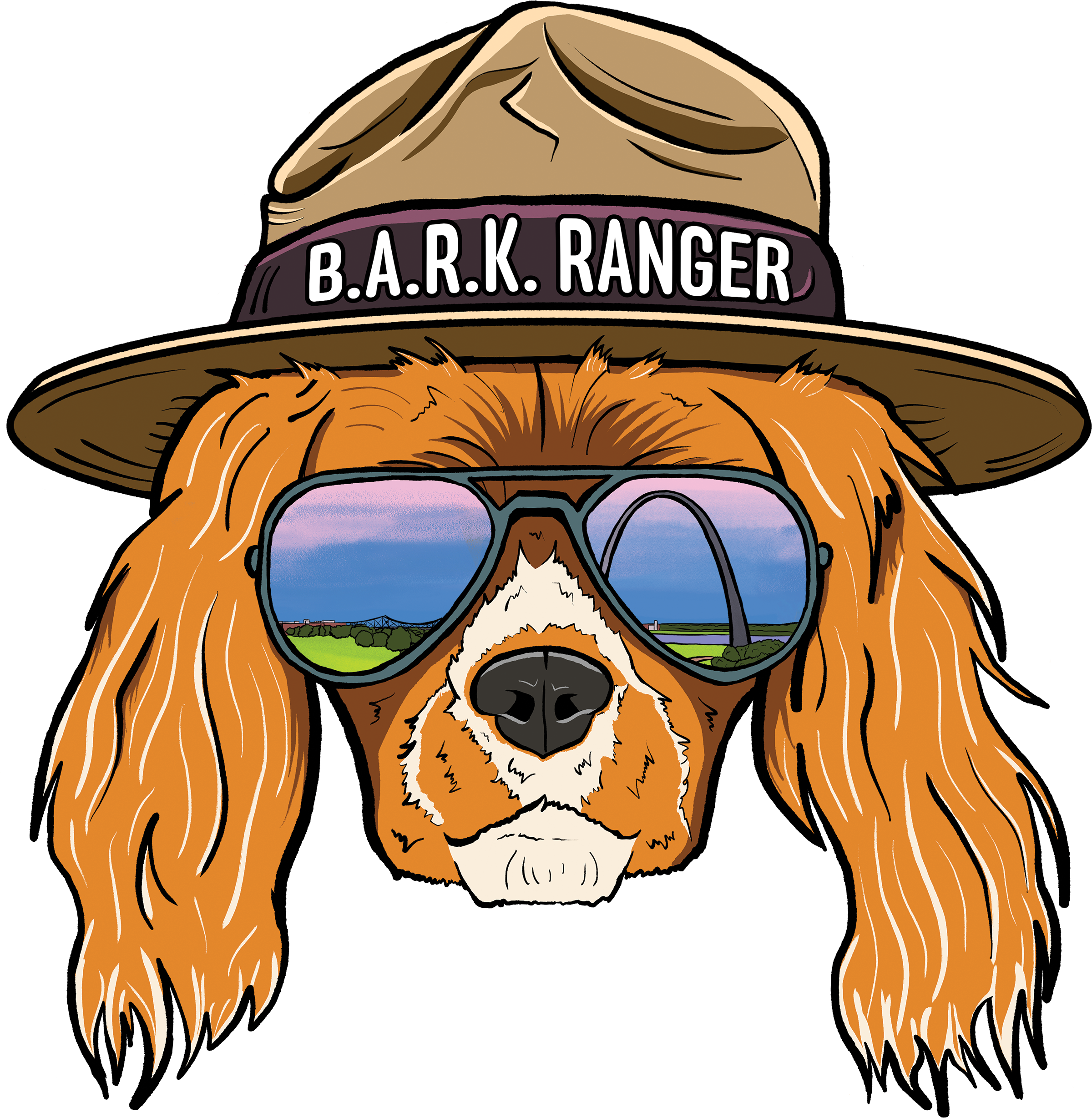 B.A.R.K. Ranger Principles
B = Bag Your Poo
Keep our park a clean and healthy place to visit. Trash containers are located throughout the park. Please remember that dog feces is not a natural fertilizer. Runoff from dog feces can contaminate our park and can also spread diseases such as parvovirus, giardia, and roundworms.
A = Always Wear a Leash
Even a well-behaved dog can behave unpredictably when visiting an unfamiliar environment. Please stay on a leash no more than 6 feet long at all times. This keeps everyone safe.
R = Respect Wildlife
You are visiting the homes of other animals when walking around the park, so please be respectful. No chasing any squirrels, rabbits, opossums, or other creatures you may encounter.
K = Know Where You Can Go
Pets are allowed in all the outdoor areas of the park, but only service animals can go inside buildings. Dogs may not swim in the reflecting pools or root around in garden beds. Pets should never be left unattended anywhere in the park. Pets should also never be left unattended in vehicles, especially during summer.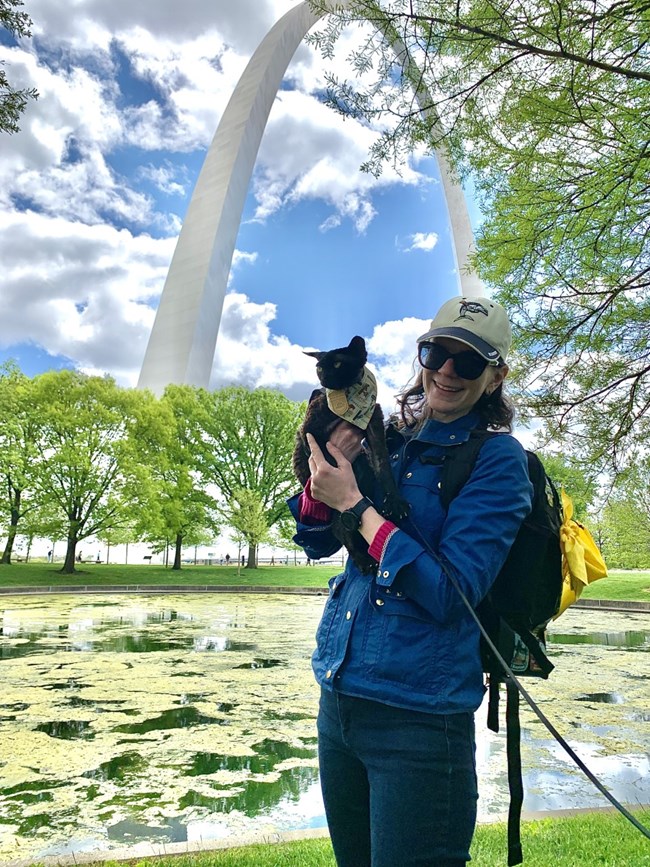 2023 B.A.R.K. Ranger Events:
Sunday, June 18, 10 a.m. Puppachino Crawl
Gateway Arch National Park and the Arch Café have teamed up to host the B.A.R.K Ranger Puppachino Crawl!
Guests and their furry friends will meet outside the Visitor Center at the Gateway Arch to begin a walk through the Gateway Arch National Park Grounds. New and seasoned B.A.R.K. Rangers will be treated with an Arch Café Puppachino, and owners will get a special treat too.

At the end of the walk, each dog will be sworn in as an official B.A.R.K. Ranger.

Thanks to the Arch Cafe for partnering with us for this event!
Sunday, July 16, 10 a.m. Paw Art
Leash up your pet and meet a National Park Service Ranger on the lawn under the Gateway Arch to create pawsitively amazing art!
Each pet and owner will receive a paw art packet that includes:
· A canvas (one per pet)
· Plastic bag
· Pet-safe paint in your choice of colors
· Scoop of pet-safe peanut butter
Owners will place their choice of paint colors on the canvas, place inside the plastic bag, seal, and cover the plastic bag with peanut butter. Set on the ground and let your pet lick away to create their own unique piece of art.
At the end of the event, you will have a new pawsome piece of art to take home.
Sunday, August 20, 10:00 a.m. BARK ranger Outdoor Safety and First Aid
Kat from Midwest Pet CPR will conduct an educational session on outdoor safety and emergency preparedness outdoors in the shade near the park's entrance. She will then lead a walk around the park to reenact incidents that may occur and teach how best to respond to them. Attend with or without your dog!
About the instructor:
Kat Trigg started out in the pet industry in 1994 and has been a pet groomer since 2004, specializing in dogs with disabilities and special needs. She became a PetTech® certified Pet CPR/ First Aid Instructor in 2016 after having personal experiences where CPR and rescue breathing were required. Sharing those experiences with others made her realize how important this knowledge is and how many people don't have it. Whether a pet care professional or a loving pet parent, everyone needs to be educated in what to do during an emergency involving their furry family members.
Sunday, September 17, 10:00 a.m. Bow Wow Bootcamp
We will meet with our dogs at the main entrance, and then go to various locations within the grounds for a good workout! We may run up and down the grand staircase, do a few laps around the arch, or do strength or yoga exercises on the large, open area under the arch. Wear workout gear and bring plenty of water for you and your leashed dog.
Sunday, October 15, 1:00 p.m. Pet Howloween Costume Parade
Dress your furry friends in their finest for a stroll around the arch grounds. Prizes will be awarded for best costumes. Bring your cameras!
Last updated: May 23, 2023