Plan Your Visit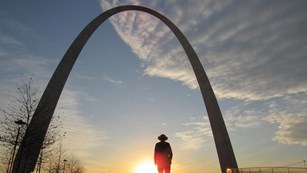 Basic Information
Start here for essential park information, from hours of operation to entrance fee information to cell and internet access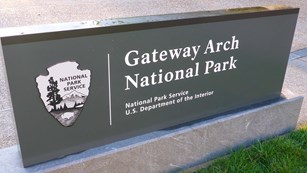 Directions
Directions and Transportation information about getting to the park.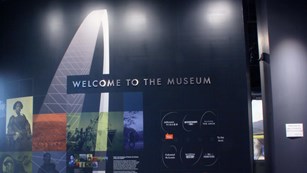 Things To Do
Explore the Museum, take a Ride to the Top, watch Monument to the Dream shop in the Museum Store and much more.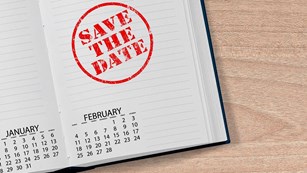 Calendar
See what programs and events are happening on certain days and dates.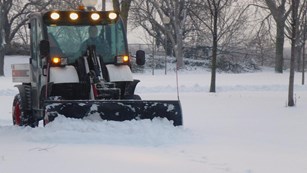 Safety
Safety procedures at the park.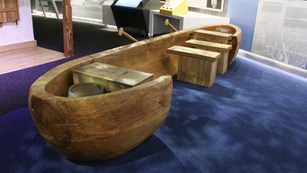 Accessibility
The National Park Service welcomes all visitors and makes every effort to accommodate people with disabilities at the park.
Visitor Experience Changes:
It is Gateway Arch National Park's goal to protect visitors and employees from transmission risks while continuing to remain a trusted, globally recognized destination. The National Park Service (NPS) has modified various elements of the park experience:
.
Significantly reduced visitor capacity inside the Arch facility.
Social distancing floor markers throughout the Arch facility.
Plexiglas barriers at ticket/order counters and the security checkpoint.
Rigorous and frequent disinfecting and sanitizing of public spaces and surfaces.
Hand sanitizing stations located throughout the Arch facility.
Established queuing lines for the Arch Visitor Center ticket counter, security checkpoint, The Arch Store and Arch Café.
Signage directing visitor flow through the Museum at the Gateway Arch.
Visitor experience staff members wearing face coverings and gloves.
Employee safety and disinfecting training.
NPS encourages visitors to follow CDC guidance to reduce the spread of COVID-19, and take their own necessary precautions to protect themselves and the people around them:
Practice social distancing by maintaining at least 6 feet of distance between you and others.
Wear a face covering when social distancing cannot be maintained.
Wash your hands often with soap and water for at least 20 seconds.
Cover your mouth and nose when you cough or sneeze.
Stay at home and contact your doctor if you feel sick.
Avoid touching your eyes, nose and mouth.
Visitors to the Arch must enter the monument at the new glass west entrance, which faces the Old Courthouse. The Arch legs are exits only, providing great opportunities for photo ops with the Arch structure and direct access to the park grounds.
Gateway Arch National Park does not have designated on-site visitor parking. A list of parking locations near the park can be found at
getaroundstl.com
. Metered street parking is also available around the park.
For more information about the park's phased approach, visit
nps.gov/jeff
or
gatewayarch.com
, call 877-982-1410, or check the park's Facebook, Twitter and Instagram pages @GatewayArchNPS. Updates about NPS operations will be shared at
nps.gov/coronavirus
.

Last updated: November 5, 2021