Plan Your Visit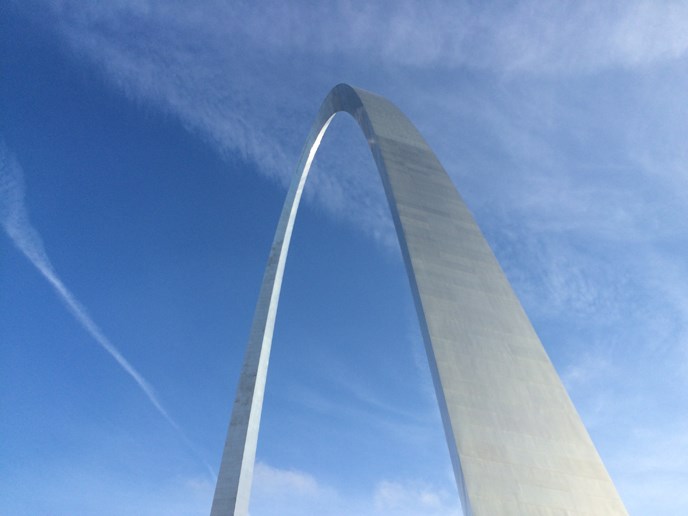 The Historic Old Courthouse is the welcome center for the park, start your visit there! The Old Courthouse hosts a variety of free activities such as daily ranger-led talks, exhibit galleries and restored courtrooms as well as a History Channel film about Dred and Harriet Scott's quest for freedom. In addition, the Family Fun program on Friday at 10 a.m. features an interactive presentation followed by a craft activity.
Check out the Calendar to learn about upcoming activities and programs.
Teachers, Boy Scout and Girl Scout Leaders
Please visit the Education section to find programs and resources for your class, Boy Scout or Girl Scout group.
Tram rides to the top of the Arch have resumed, the newly digitized version of Monument to the Dream is available in Tucker Theater and the brand new Arch Store is open! Learn more and get tickets for the tram ride to the top, riverboat tickets and helicopter rides at
www.gatewayarch.com
ALERT: The Gateway Arch Ticketing &Visitor Center has relocated to the Old Courthouse at 11 N. 4th Street. EACH guest planning to enter the Gateway Arch facility must have a timed ticket. Buy tickets online or at the Old Courthouse Ticket Center. Please note the walking distance between the Old Courthouse and the Arch entrance at the NORTH leg is approximately 7.5 blocks (10-15 minutes of average walking time).
Please Note: The Museum of Westward Expansion, located under the Gateway Arch is closed for significant renovations. Certain artifacts from the Museum are on display in exhibit galleries at the Old Courthouse.


Last updated: November 8, 2016