Goods & Services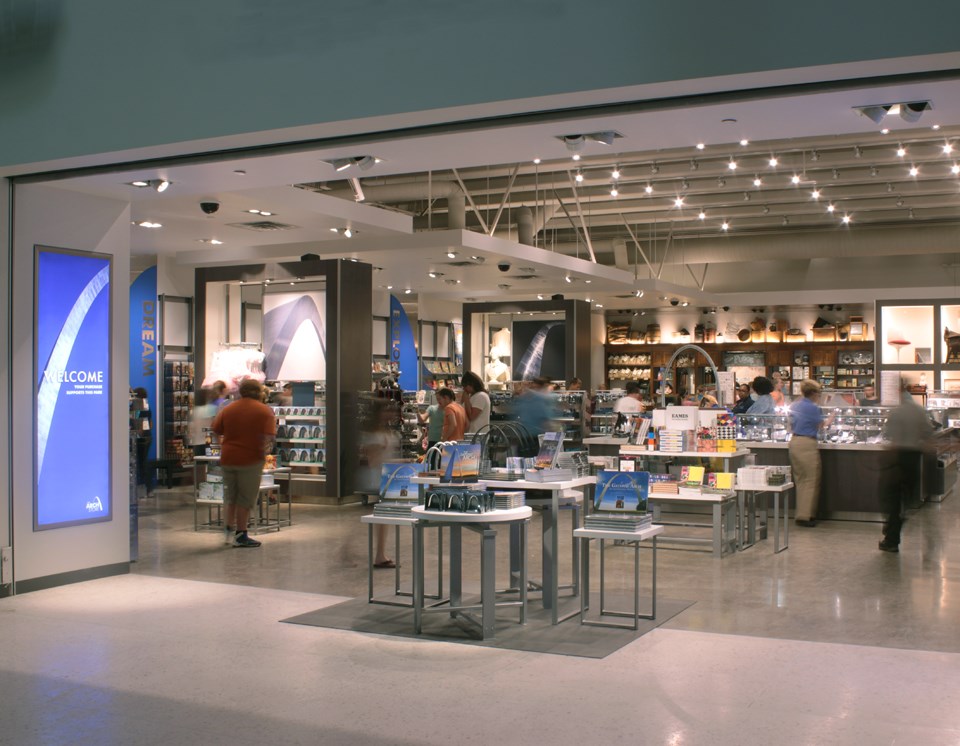 Stores
Jefferson National Parks Association (JNPA), a not-for-profit organization, has operated stores at the Gateway Arch and Old Courthouse for more than fifty years. Revenues generated at these retail outlets support a wide variety of educational classes, exhibits, living history programs, and archival and conservation work at Jefferson National Expansion Memorial.

The Arch Store offers Arch-themed souvenirs, books and gifts; Western-themed products like high-end reproduction Remington bronze statues, a bust of Thomas Jefferson, and numerous Native American crafts. The store also honors the 1960s origins of the Arch itself, featuring items such as the iconic Eero Saarinen-designed Tulip chair and table, Eames stacking cards and mid-century modern architectural books. For more information call 314-678-1530 or 800-537-7962.
The Old Courthouse Shop offers products related to one of the most important court cases in America's civil rights history, the Dred Scott case, which took place at this site. The shop also features items relating to St. Louis history. For more information call 314-655-1627 or 800-537-7962.
Food and Beverages
The Arch Café, LLC in the Visitor Center offers farm-to-table food that includes everything from St. Louis ribs, hamburgers, paninis and St. Louis's special toasted ravioli's to vegetarian and gluten-free options. Visitors will also enjoy locally sourced foods, as well as organic produce. A coffee bar, vending machines and box lunches for groups are also be available.

Savor Gateway Arch views and made-to-order burgers, sandwiches, snacks, and more at the Arch View Café on the riverboat dock. Box lunches are available March–November with advance notice. Call (877) 982-1410.
Fresh homemade fudge and packaged snacks are also available at The Arch Store.
There are numerous downtown restaurants in the nearby downtown St. Louis area. For information about downtown restaurants to the Convention and Visitors Commission website.


Last updated: July 9, 2018