Library


Currently the Old Courthouse is closed and the libary and archives are not open to the public, but some reference services are available via email or phone. The library, museum collections and archives have moved off-site and will not be available until unpacking is completed in the new location. Specific dates are not available yet.

The park library is a research facility available to researchers studying American westward expansion and related subjects.
Researchers who are considering a visit to the library may read our library procedures to better acquaint themselves with the library's operational rules. Both park staff members and public researchers are encouraged to call the library in advance to schedule their library use, whenever possible.
Click here to learn more about Library Holdings.
Click here to learn more about Library Services.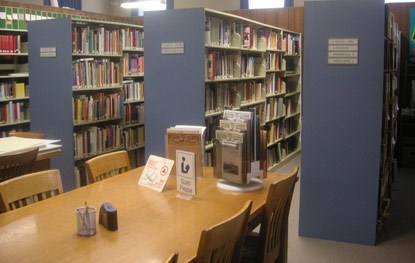 Last updated: February 17, 2023