Old Courthouse Programs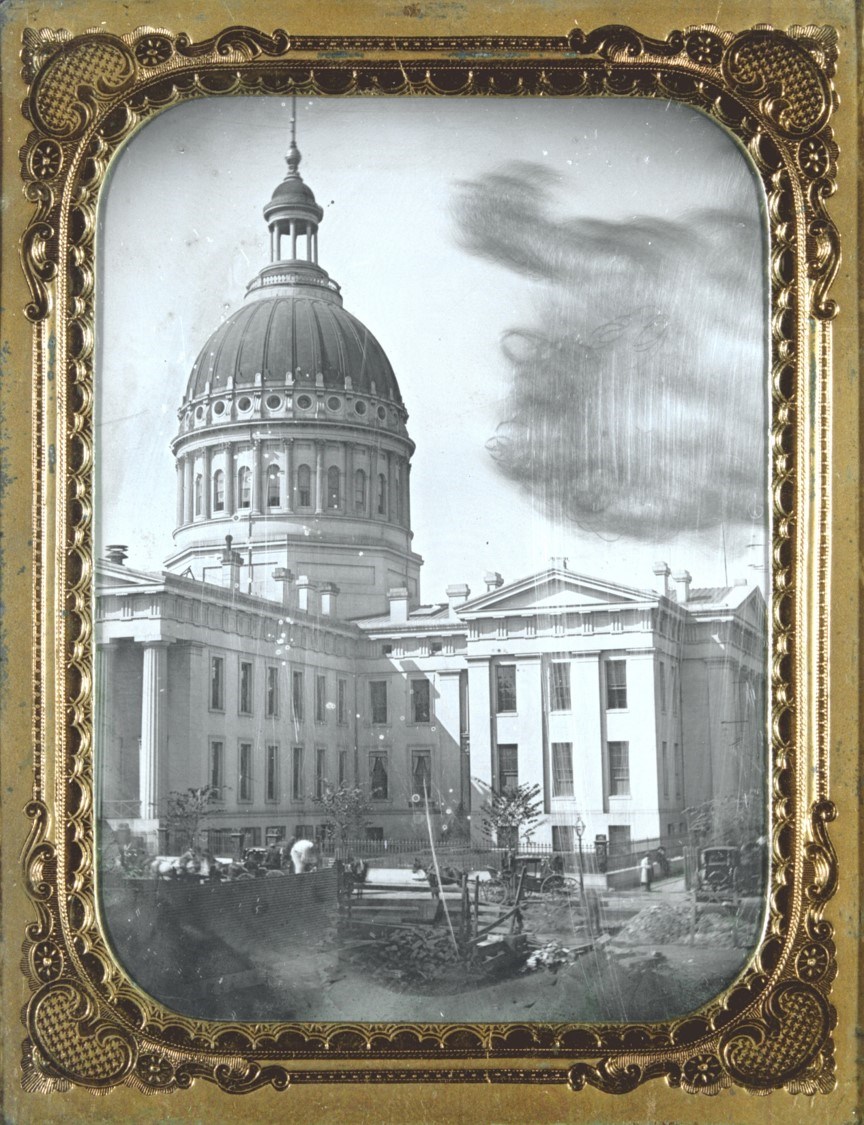 Bringing the Past to Life
The St. Louis Courthouse (referred to as the Old Courthouse today) is a famous landmark across the street from the Gateway Arch and is managed by Gateway Arch National Park. The Old Courthouse hosted numerous cases in the 19th century that became well-known across the country, including Dred and Harriet Scott's freedom suit in 1846 and Virginia Minor's fight for women's voting rights in 1872. Throughout the nineteenth century the building was the civic center of St. Louis, housing the courts and business of a growing city. Life in St. Louis centered around this building.

The Education staff at Gateway Arch National Park offers a range of trial reenactments ("mock trials") in which students learn about and experience some of the famous cases that were heard in this building. Students gain a valuable perspective on history by reenacting historic trials, which are listed below, and gain a better understanding of the meaning of justice in the United States. After registering your school to participate in a mock trial, you will receive a script for the case that you choose to study. A park ranger will join your classroom to introduce the topic, facilitate the trial, involve students in the deliberation process, and discss the significance of the case under study.

To learn more about mock trials and register your school to participate in a program, call 314-655-1635.

NOTE: The Old Courthouse is currently closed to the public until further notice due to construction renovations. Mock trials are currently being hosted inside the Education Room inside the Visitor Center at Gateway Arch National Park.
Mock Trials at the Old Courthouse
Last updated: October 27, 2021