Park Store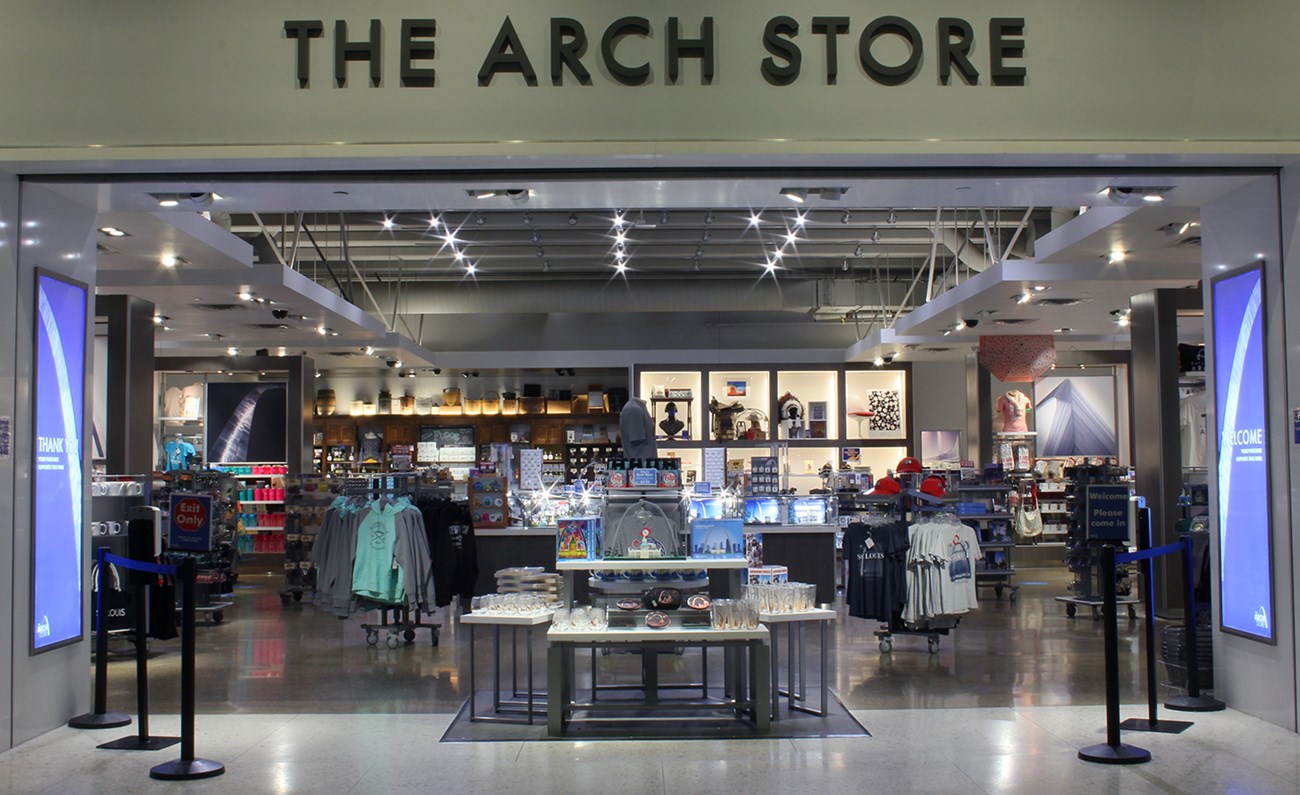 Jefferson National Parks Association a not-for-profit organization, operates stores at the Gateway Arch and Old Courthouse (though the Old Courthouse store is temporarily closed while the building is undergoing renovations). Each store offers a wide selection of books, videos, posters and educational materials that echo the interpretive themes of the park. To shop online, go to shop.jnpa.com.

The Arch Store offers Arch-themed souvenirs, books and gifts; Western-themed products like high-end reproduction Remington bronze statues, a bust of Thomas Jefferson, and numerous Native American crafts. The store also honors the 1960s origins of the Arch itself, featuring items such as the iconic Eero Saarinen-designed Tulip Chair and table, Eames stacking card and mid-century modern architecture books. For more information call 314-678-1530 or 800-537-7962.

Please note if you plan to visit the Arch Store in person, it closes 15 minutes before the rest of the visitor center closes.

The Old Courthouse Shop (temporarily closed for construction) offers products related to one of the most important court cases in America's civil rights history, the Dred Scott case, which took place at this site. The shop also features items relating to St. Louis history.
Revenues gathered at these retail outlets support a wide variety of education classes, exhibits, living history programs, and archival and conservation work at Gateway Arch National Park.


Last updated: August 7, 2023