Greening the Grounds
The removal of the parking garage at the North Gateway and other renovations resulted in 11 acres of newly landscaped grounds. The area where the old parking garage used to stand has now been transformed into 7.5 acres of new, beautiful green space with a pollinator garden and nearly 3 acres of native prairie. The new green space created a large area for carbon sequestration, a process in which carbon dioxide is removed from the atmosphere and stored in the soil. This new green space at the North Gateway alone will sequester approximately 55,000 pounds of carbon annually.
Efforts to increase the biodiversity and amount of native plantings can be seen all over the park:
New native gardens have been going in all over the grounds, including in the North Gateway and Luther Ely Smith Square

The tree count has more than doubled to an amazing 4,200 total trees

800 Ash trees, prone to infestation by the Emerald Ash Borer, were removed

Pest-resistant London Plane trees were planted as replacements

220 new trees were planted in Luther Ely Smith Square, compared to 20 trees that stood there before

Plans are in the works to add new plantings around the Old Courthouse,
including both native species and other plant species that were significant to the historic period of the Old Courthouse
During the planting stage, 35,605 gallons of liquid biological amendment, or an organic kind of "tea" made from compost, was added to the soil to increase microbial activity and promote root growth of trees, bushes, and flowers throughout the park. Additionally, radishes were planted all over the park in order to open up the ground for water and nutrients to reach the roots of new plants. The radishes were then left to decompose, adding even more nutrients into the soil.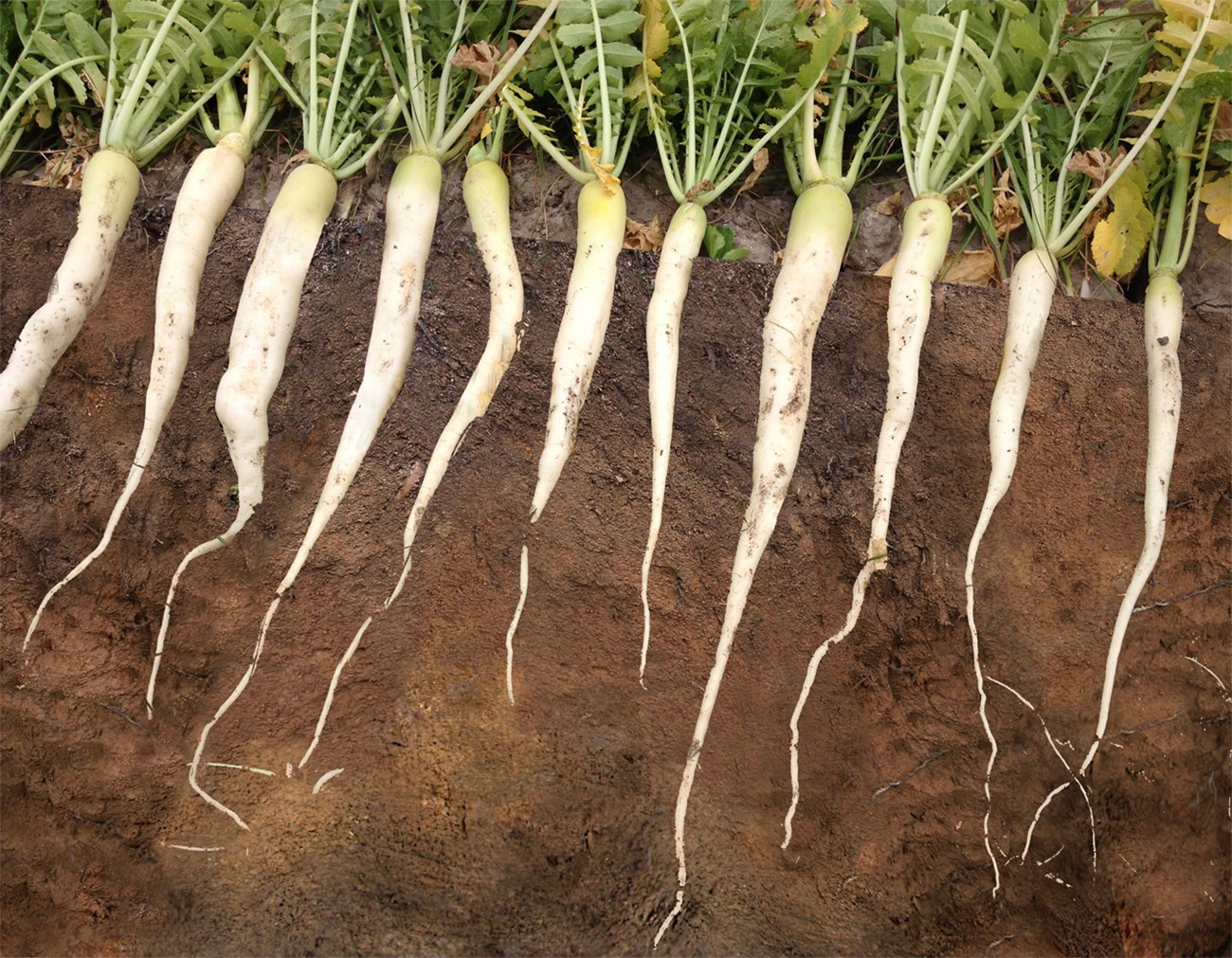 Transformation of the North Gateway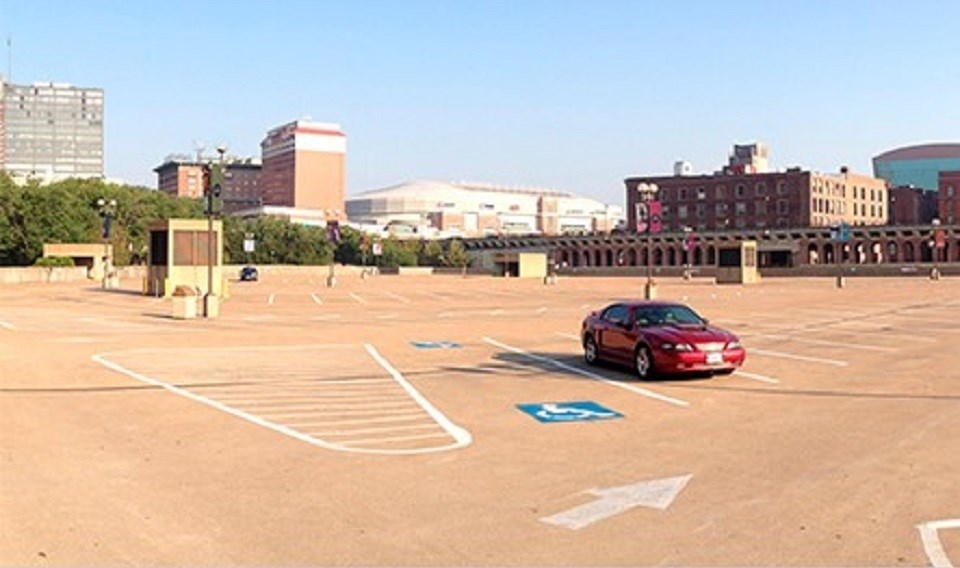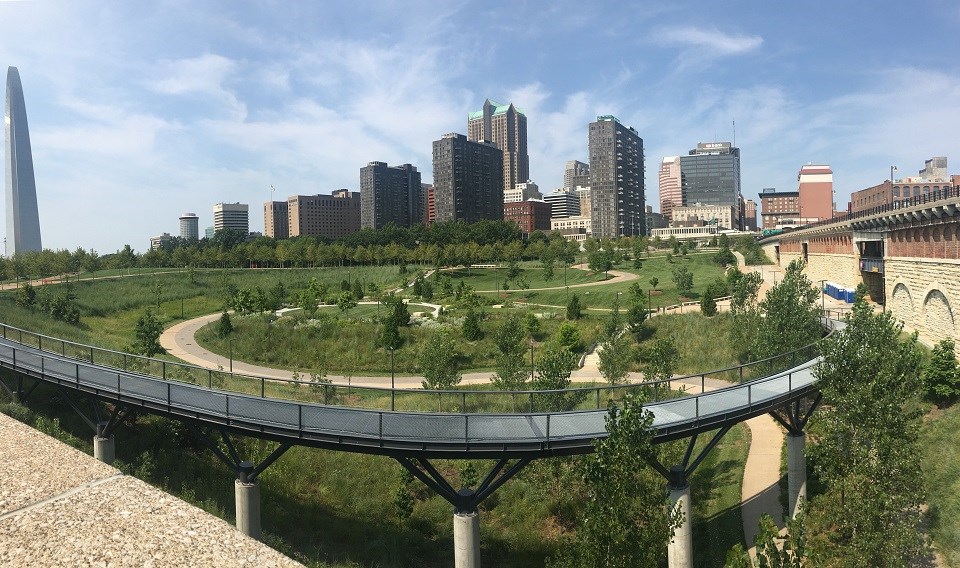 Left image
Parking garage at the northern end of the park
Credit: Gateway Arch Park Foundation
Right image
After: The North Gateway now has native prairie, a pollinator garden, a natural amphitheater, and accessible biking and walking paths
Credit: NPS,Noelle Maxey, NLCCA Intern – Midwest Region
Last updated: September 14, 2018