JEFF-5870 Nineteenth Century Wool Paisley Shawl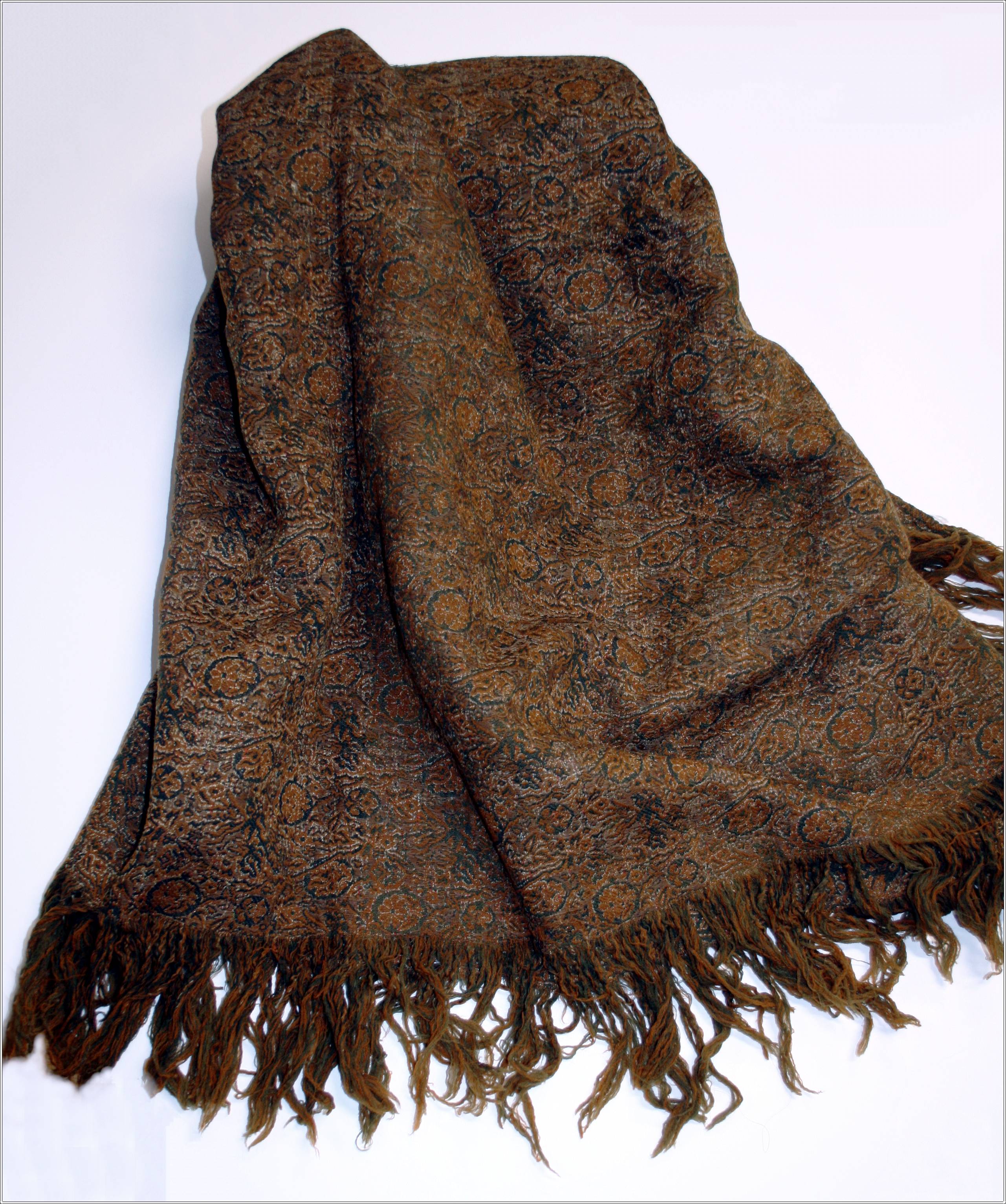 A wool paisley shawl is our featured Artifact of the Month. The shawl is from the nineteenth century and has a forest green background with a floral design featuring a mustard or gold color and white flowers. The ends of the garment are finished with fringe.
The eighteenth century saw the birth of the shawl as a fashion garment. But the garment reached its peak of popularity during the nineteenth century. Shawls of paisley design were in fashion for nearly one hundred years-approximately 1780 through the 1870's.  Millions of shawls were woven, embroidered and printed all over the world. The town of Paisley, in Scotland, produced shawls for the longest period of time. Over time the word paisley became synonymous with the place of manufacture.
Shawls became even more fashionable, and indispensable, with the move toward fuller skirts in the 1830s. Most coats could not fit over the enormous skirts. The popularity of shawls also increased due to well-known figures like Queen Victoria of England. She wore shawls frequently and helped make a fashion statement for women all over the world to emulate.
No fashion, however, lasts forever. In the 1870's women's dresses changed again and trended toward a much slimmer, more natural silhouette. With straighter dresses, shawls became less useful and-with the development of the bustle-gradually fell out of fashion.
Shawls are a popular wrap in women's clothing today. They are made of all kinds of materials, both plain and fancy. Back in vogue again, they make a true fashion statement.