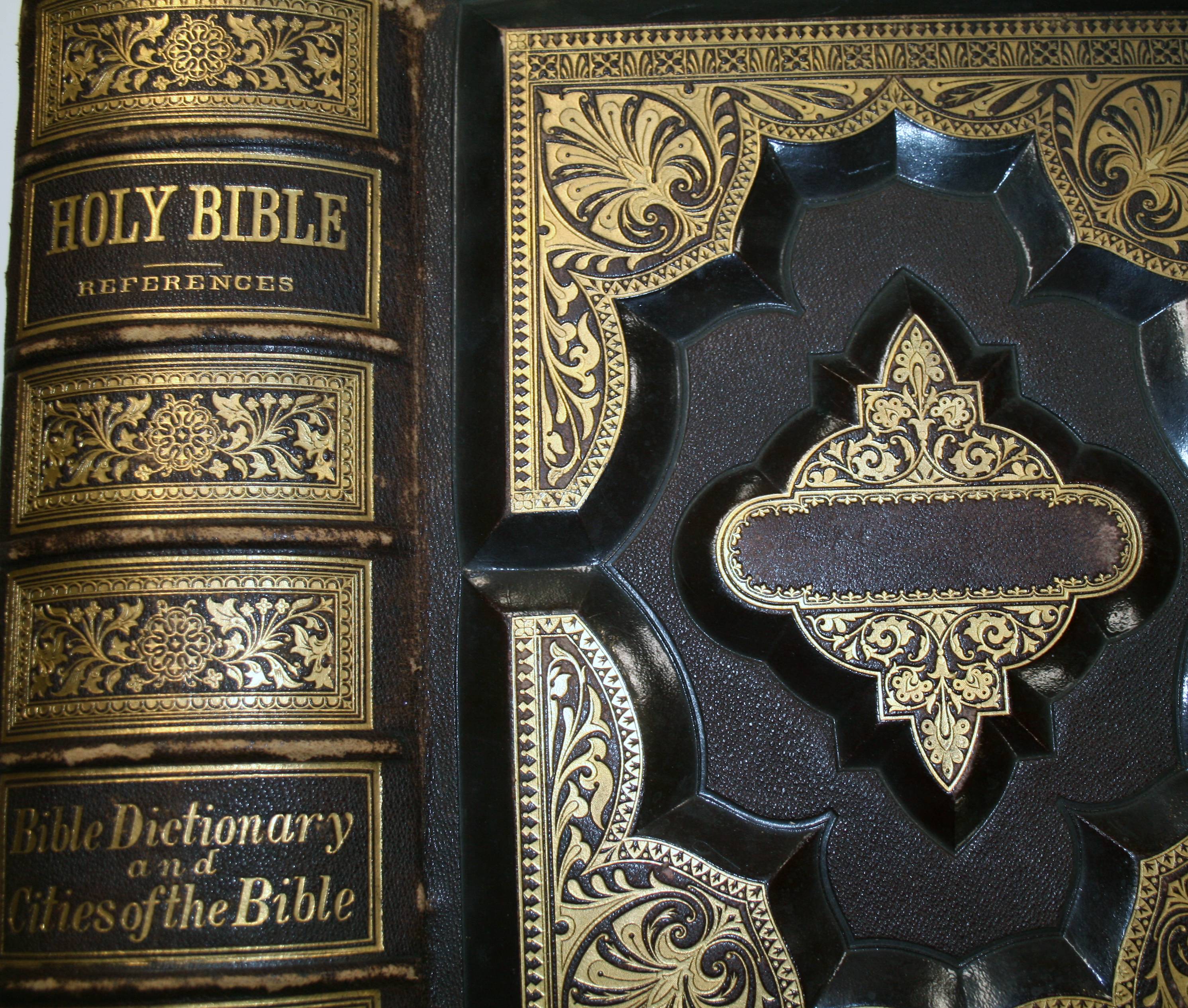 JEFF 8181-Holy Bible and Concordance

The featured artifact of the month from our collections is a beautifully bound Holy Bible and Concordance, published in 1878 by Henry S. Cook of Baltimore.
The book is bound in rich, brown leather with a gold leaf design with two closing metal latches. It is lavishly illustrated with over 1400 steel engravings. It was presented to a young couple upon the occasion of their marriage. The inscription on the front inside cover reads, "To Marshall and Sybelle on the occasion of their marriage October 7th, 1879 from Henry N. Etchison." The inscription continues with three Bible quotes from David, Jesus Christ and Paul.
The nineteenth century in America was characterized by an abundance of religious traditions in both Catholic and Protestant homes. Both traditions agreed on maintaining a proper Christian home to help improve the religious life of all members of the family. Protestant families took pride in their family Bibles and often used a stand to display one in their parlors. Catholic families might have a small statue or a holy water font or even a lithograph of the sacred heart displayed in their parlors. Stability was found in the home through domestic devotion. Protestant families often set aside time for home devotions which centered on readings from a Bible such as the one featured from our collections.