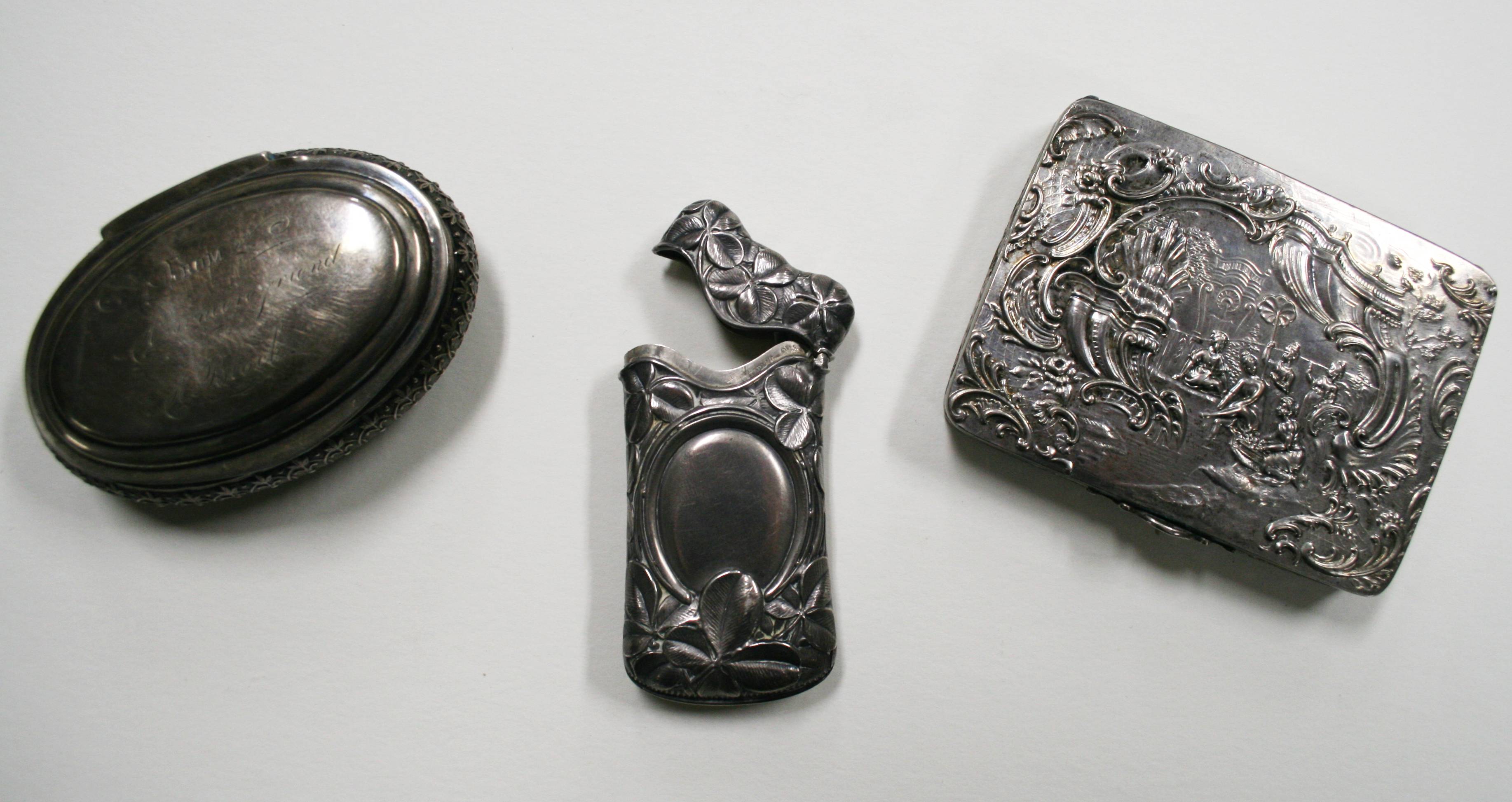 JEFF-1570-1572

After Word War I and into the 1920s, women found new social freedoms as some public behavior became more relaxed. Women now smoked and used personal accessories to primp in polite society. The Gateway Arch National Park has in its museum collection several vintage compacts and decorated accessories. Like most jewelry and other adornments, they were intended to flaunt the wealth and privilege of their upper class owner. For middle class ladies, compacts were less elaborate and often made with base materials or sterling silver decorated with enamel. The three examples from the collections discussed below are all sterling silver cases with interesting motifs.
The first example is a petite silver case with a gold finished interior. It is oval shaped with hinges on the back side, and was used to hold small personal items.  The edges are engraved with an ornate, small motif. There is a personal engraved message on the piece. These types of boxes were often given as gifts.
The second example is a petite silver compact with a gold finished interior. The top and bottom are hinged with four hinges and they are both elaborately engraved with a classical style scene depicting five women at their toilette.
The third and final example is a petite silver case that appears to be a small personal match case or lighter box. Both sides are engraved with a four leafed clover design. A plain monogram plate is present on each side.
Antique silver "vanity" cases have become very collectible. In today's market, compact cases and cigarette cases are mass produced with inexpensive materials. The cases described above are all from a private family in St. Louis, and highlight the creativity and high-level craftsmanship of the time period.