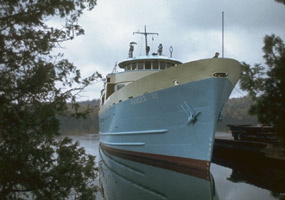 Download the Reservation Form
Saving Instructions
To save this form for submission, please title it with your last name and the date you created the form (mm-dd-yy).
Example: Smith081212
Submission Instructions
To submit the completed form to the Isle Royale Reservation Office do one of the following:
Email isro_ranger3reserve@nps.gov
Fax: (906) 482-8753
Telephone: (906) 482-0984
Direct mail: Isle Royale National Park, 800 E. Lakeshore Dr., Houghton, MI 49931.
Payment
When Isle Royale staff process your reservation, we will contact you back for payment. Over the phone Credit Card is the preferred method of payment.