Permits & Reservations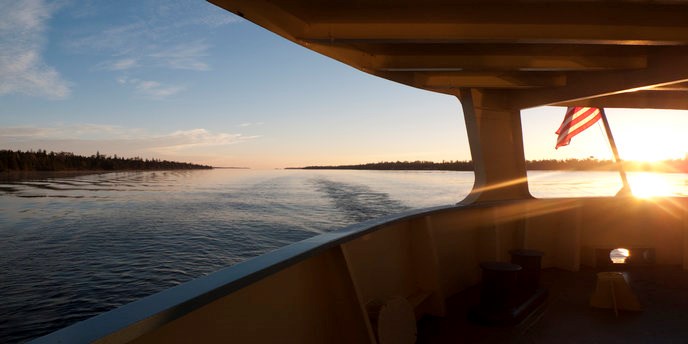 Isle Royale National Park offers an array of recreational activities, but some may require a permit or reservation.
A backcountry/camping permit is required for all who stay overnight in the campgrounds, at dock, or who anchor out.
Advance reservations are required for groups of seven to ten individuals, including leaders.
Overnight boaters need to permit in advance.
Cross-country camping is intended for those seeking a higher level of solitude, adventure, self-sufficiency, and low impact camping in a wilderness setting.
The Rock Harbor Lodge complex, located on the northeast end of Isle Royale National Park, is the only full-service lodging facility on the island. There are two rustic camper cabins available for rent in Windigo on the southwest end of the island.
Secure your transportation to and from the island sooner rather than later. Transport can sell out any time of year and is especially proned to do so in July and August.
The National Park Service (NPS) requires permits for business activities in NPS areas to protect the park visitor, the business operator, the federal government from liability, and to ensure that commercial activities in the parks are appropriate. Title 36 of the Code of Federal Regulations, Section 5.3 prohibits business activity in NPS areas without a permit.

Activites covered by special permits and fees include:
Small party camping, overnight boating, or scuba diving activities require regular use permits, but no special permit or fees.
Last updated: February 23, 2021