Packing Guide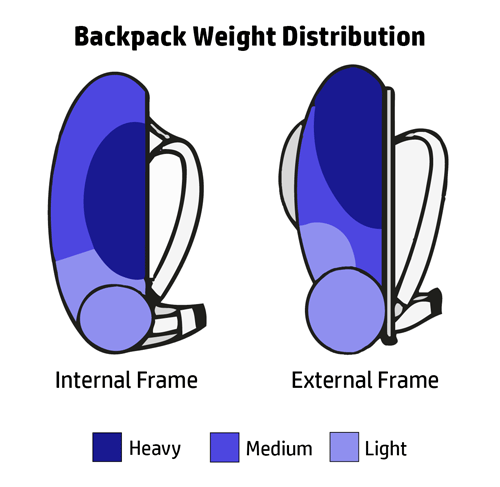 A backpacking trip to Isle Royale can be the experience of a lifetime or an experience that takes a lifetime to forget. The deciding factor, which can greatly enhance the quality of any trip, is advance planning.

The following is a suggested list of gear to bring to Isle Royale and how to pack it, to be used when planning your trip.

Return to the Backpacking and Camping Overview.
Essential Equipment
Well broken-in boots
Good quality backpack that fits
Waterproof backpacking tent
Sleeping bag (rated to 20 degrees F) in a compression stuff sack
Raingear (breatheable)
Sleeping pad
Water filter (0.4 microns or smaller)
2 quart water botltes, minimum
Backpacking stove
Stove fuel in approved containers
Cooking gear
Food
Flashlights/headlamp (plus extra batteries)
Topographic map
First aid kit
Moleskin and foot powder
Repair kit (pack, stove, filter, etc.)
Plastic spade/toilet paper
Pocket knife
Sunscreen
Insect repellant
Headnet
Empty Zip-Loc bags for trash
Whistle
Compass
Matches/lighter
Clothing
*Cotton, poplar, and synthetic fibers such as fleece are quick-drying. Wool retains insulating properties even when wet, and polypropylene is easily dried and lightweight. These fabrics are ideal for Isle Royale's changeable climate.
Lightweight pants
Longsleeved shirt
T-shirt
Shorts
Hat
Bandana
Lightweight jacket
Sweater/fleece
Underwear
Wool and thin synthetic socks
Thermal underwear
Knit hat
Light gloves
Other Gear
Camp shoes/sandals
Plastic groundsheet for tent
Pack rain cover
Sunglasses/spare prescription glasses - with safety strap
1 extra day of food
Eating utensils
Trail snacks (trail mix, bars)
Cup
Any current medications
Optional Items
20 feet of nylon cord
Lightweight binoculars
Camera
Notebook and pencil/pen
Field guides
Fishing gear
Hiking staff/trekking poles
Small stuff sacks
Pack towel
Dramamine or other motion-sickenss treatment
Small folding camp chair
Swimsuit
Things Not to Bring
Radio/CD/MP3 player
Perfume/cologne/deoderant/cosmetics (attract bugs)
Firecrackers
Sporting equipment/frisbee/kite
Drone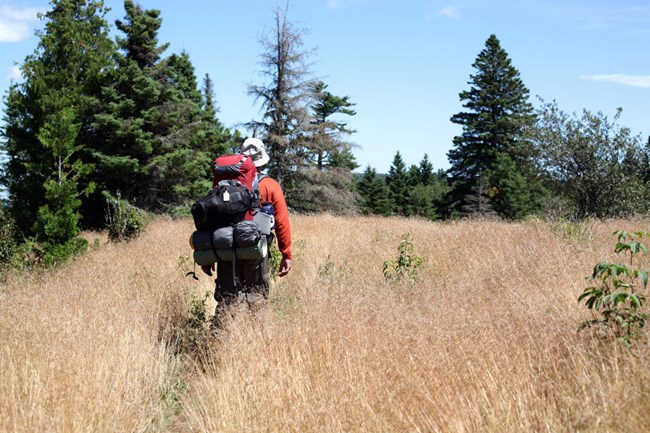 How Much Should My Pack Weigh?
The general rule of thumb is that your pack should weigh no more than 30% of your body weight. This can vary by fitness level, as fitter backpackers can generally tolerate more weight. No matter how much you weigh, it is good to aim for a pack weighin less than fifty pounds.
| If you weigh... | Your pack should weigh... |
| --- | --- |
| Under 50 pounds | Less than 15 pounds |
| 50-75 pounds | No more than 15-22 pounds |
| 75-100 pounds | No more than 22-30 pounds |
| 100-125 pounds | No more than 30-37 pounds |
| 125-150 pounds | No more than 37-45 pounds |
| 150 pounds or more | No more than 45-50 pounds |
Last updated: April 26, 2022