Bonnie Peterson (Artist-in-Residence, 2000)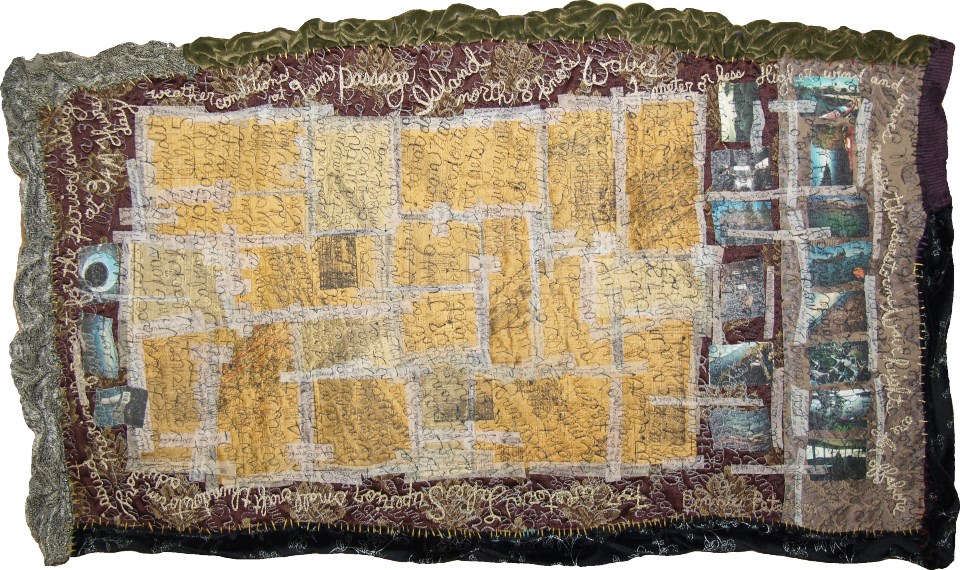 Isle Royale Reflection
"I took a sea kayak to Isle Royale and camped out of my boat. Many evenings I walked from the campsite to the top of a ridge and along a trail. I met a variety of welcoming fellow travelers including a fishing group who helped me catch and cook a fish! Another fishing group caught fish all day and fed the entire campsite at Belle Isle. Several summer residents hosted dinners and regaled me with stories of storms and the simple life without dishwashers. When I camped at Duncan Bay, a moose rampaged through the isthmus and narrowly missed my tent! I paddled to the "boneyard," Candy and Rolf Peterson's garden of research moose bones. Dessert was coincidentally being served as I paddled up. The ceiling and walls were plastered with maps and navigational charts. Some chairs had drifted in from shipwrecks. I had no inkling during the residency that I would return to the U.P. but I did, and moved to Houghton a decade later."

- Bonnie Peterson, December 2019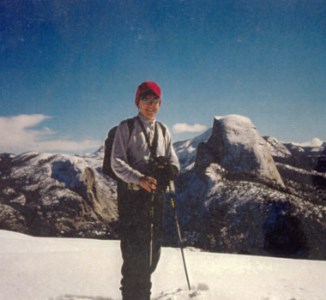 About the Artist
Bonnie was an Isle Royale Artist-in-Residence from July 4th to July 19th, 2000. She is a textile artist investigating environmental and social issues. Recently she worked with scientists studying fire ecology, atmospheric science and lake chemistry to make artwork about climate science. She was an artist-in-residence at Yosemite, Rocky Mountain, and Crater Lake National Parks too.
Her work is in the collection of the Museum of Arts and Design in New York and in many private collections. Peterson has an extensive exhibition and grant funding record including four individual artist grants from the Illinois Arts Council, a grant from the Illinois Committee of the National Museum of Women in the Arts and other awards. She has a bachelor's degree from the University of Illinois-Urbana and an MBA from DePaul University. Originally from the Chicago area, she recently relocated to Houghton, Michigan and has a studio there.
For more information on this artist:
Search by Year

Search past Isle Royale Artists-in-Residence by year of their residency.

Search by Artist

Search past Isle Royale Artists-in-Residence by last name.

View Gallery

View past Artist-in-Residence artwork sorted by medium.
Last updated: February 15, 2020