Xue Di (Artist-in-Residence, 2000)
Isle Royale Reflection
"I was selected as a writer-in-residence for two weeks in July 2000. I lived in a wooden cabin which was located at the tip of the island (Scoville Point). The cabin had no electricity, only a gas lamp. Every day, I took water from the big lake, made my food and washed my clothes. The wooden cabin was at the top of the cliff surrounded by water; the waves crashed into the reefs with a constant roar. Every day, I woke up and fell asleep to the sound of waves. I could hear the wolves' howls, I could see the Northern Lights."

- Xue Di, 2017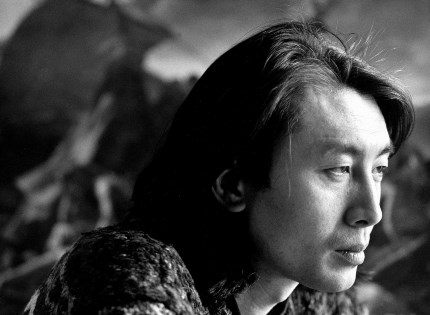 About the Artist
Xue Di was an Isle Royale Artist-in-Residence from July 25th to August 9th, 2000. He was born in Beijing. He is the au­thor of four volumes of collected works and one book of criticism on contemporary Chinese poetry in Chinese. In English translation, he has published four full length books, Across Borders, Another Kind of Tenderness, An Ordinary Day and Heart into Soil, and four chapbooks, Forgive, Cat's Eye in a Splintered Mirror, Circumstances and Flames. His work has appeared in numerous American journals and anthologies and has been translated into several languages. Xue Di is a two-time recipient of the Hellman/Hammett Award, and a recipient of the Lannan Foundation Fellowship. You can hear readings by Xue on Brown's webpage.

Search by Year

Search past Isle Royale Artists-in-Residence by year of their residency.

Search by Artist

Search past Isle Royale Artists-in-Residence by last name.

View Gallery

View past Artist-in-Residence artwork sorted by medium.
Last updated: January 2, 2020