Ardell Nelson (Artist-in-Residence, 2008)

Isle Royale Reflection
"For 15 days I lived in a cabin situated at the end of a five mile peninsula of the 45 mile Isle Royale – two miles from any other living soul. From my outlook on the 30 foot cliff above Lake Superior I could view the eastern point of Isle Royale, the entrance to Tobin Harbor, and a multitude of islands. This SOLITUDE experience was a focused opportunity to create art. I felt privileged, humbled, inspired, joyous, challenged, lonely, happy, physically tired (the good way), rested, and an overwhelming gratefulness that this was a gift of time and place to be creative.

Initially the solitude was unnerving but as I grew accustomed to my environment I found writing became a way to communicate in my silence."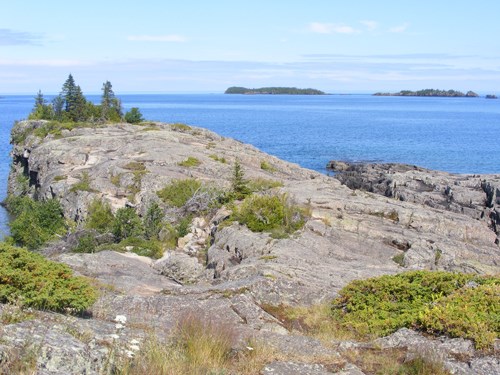 Two full days of travel
to arrive at Scoville Point
Oh my
Oh God
those who live
at the ends of the world
stand in awe.

_______

Nature rejoices
a constant
daily, seasonal, millennial
prayer.

_______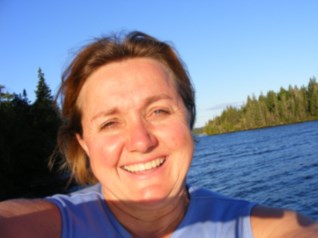 About the Artist
Ardell Nelson was an Isle Royale Artist-in-Residence from July 25th to August 9th, 2008. She is an educated and experienced artist (BFA, Bethel University and MFA, Minneapolis College of Art & Design). She has worked as exhibition designer, graphic designer, productive artist (commissioned to create 350 original pastels for a hotel in Minneapolis), gallery artist, liturgical artist, art professor, and retail visual manager. "My entire career life has always involved art and design. My head, heart and hands know no other way."


Search past Isle Royale Artists-in-Residence by year of their residency.

Search past Isle Royale Artists-in-Residence by last name.

View past Artist-in-Residence artwork sorted by medium.
Last updated: December 19, 2019