Michelle Lassaline (Artist-in-Residence, 2016)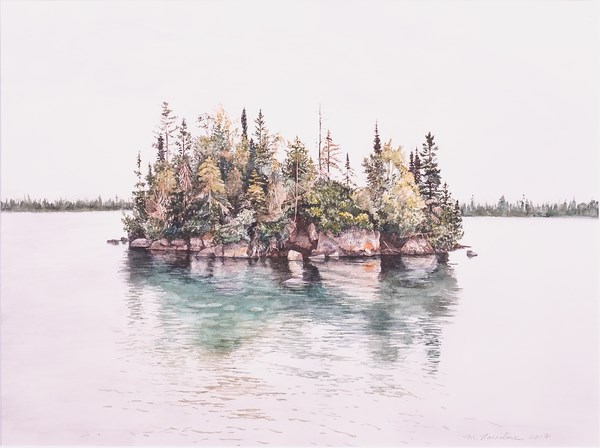 Isle Royale Reflection
"As Artist-in-Residence, I found peace and inspiration while hiking and canoeing in Isle Royale National Park. From the mergansers fishing off Scoville point to the great blue heron in the shallows of Tobin Harbor, seeing the park's wildlife brought me a sense of wonder and imagination that greatly influences my artwork."

-Michelle Lassaline, 2018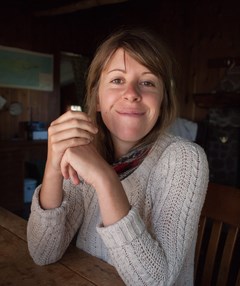 About the Artist
Michelle Lassaline is an interdisciplinary artist based on Vashon Island in the Puget Sound. Lassaline works in watercolor, mask-making, and performance art. She has exhibited and performed her work at the Nevada Museum of Art, Central Washington University, and the 2018 Seattle Mayor's Arts Awards. Lassaline has received grant funding from the City of Seattle, Artist Trust, 4Culture, and the Auburn Arts Commission. From August 24th to September 3rd, 2016, she was an Artist-In-Residence at Isle Royale, where she encountered a red fox for the first time. Her artwork is characterized by its craftsmanship and reverence for nature. See more of Michelle's work on her personal webpage.


Next Artist-in-Residence by Date
Return to the Artist-in-Residence Exhibit
Search by Year

Search past Isle Royale Artists-in-Residence by year of their residency.

Search by Artist

Search past Isle Royale Artists-in-Residence by last name.

View Gallery

View past Artist-in-Residence artwork sorted by medium.
Last updated: December 21, 2019