Alain Briot (Artist-in-Residence, 1994)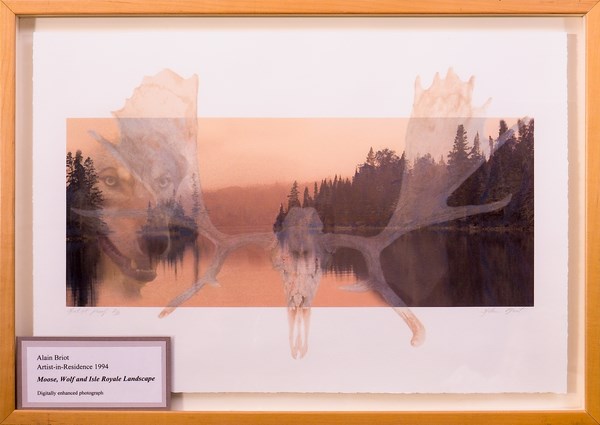 Isle Royale Reflection
"How does one represent nature? This question was very much part of my experience as Isle Royale Artist in Residence. I had just started working with digital photography and was eager to explore the possibilities of this new medium. This residency allowed me to explore the possibilities of the latest medium while living on an island where life had remained simple and primeval. Traditionally, landscape artists have sought new tools to express their vision. I see my work as fitting into this tradition while attempting to push the envelope a little bit further."
-Alain Briot, December 2018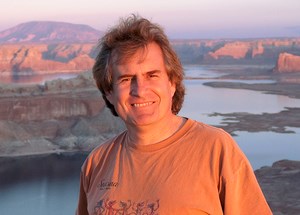 About the Artist
Alain Briot was an Isle Royale Artist-in-Residence from July 1st to July 16th, 1994. He is an Avant Garde photographer who continues the French Beaux Arts tradition by exploring the intersection of technology and art in digital photography.
Trained as a painter at the Academie des Beaux Arts in Paris, Alain decided to use photography as his medium because of its contemporary nature and its relationship with cutting edge technology. Alain's work focuses primarily on landscapes with the goal of interpreting the subject to express an emotional response. To this end Alain makes use of all the tools that digital photography offers. His images are interpretations of the photographs captured by the camera.
Alain is the author of 4 books published by Rocky Nook:
Mastering Landscape Photography
,
Mastering Composition, Creativity and Personal Style
,
Marketing Fine Art Photography
and
How Photographs are Sold
.
Alain creates fine art photographs, teaches photography workshops with his wife Natalie, offers 1 on 1 consulting services, and publishes the Mastery Workshops on DVD photography tutorial series.
Alain's work, books, workshops and tutorials can be seen on his website.
Search by Year

Search past Isle Royale Artists-in-Residence by year of their residency.

Search by Artist

Search past Isle Royale Artists-in-Residence by last name.

View Gallery

View past Artist-in-Residence artwork sorted by medium.
Last updated: December 26, 2019