Virtual Tour of Indiana Dunes National Park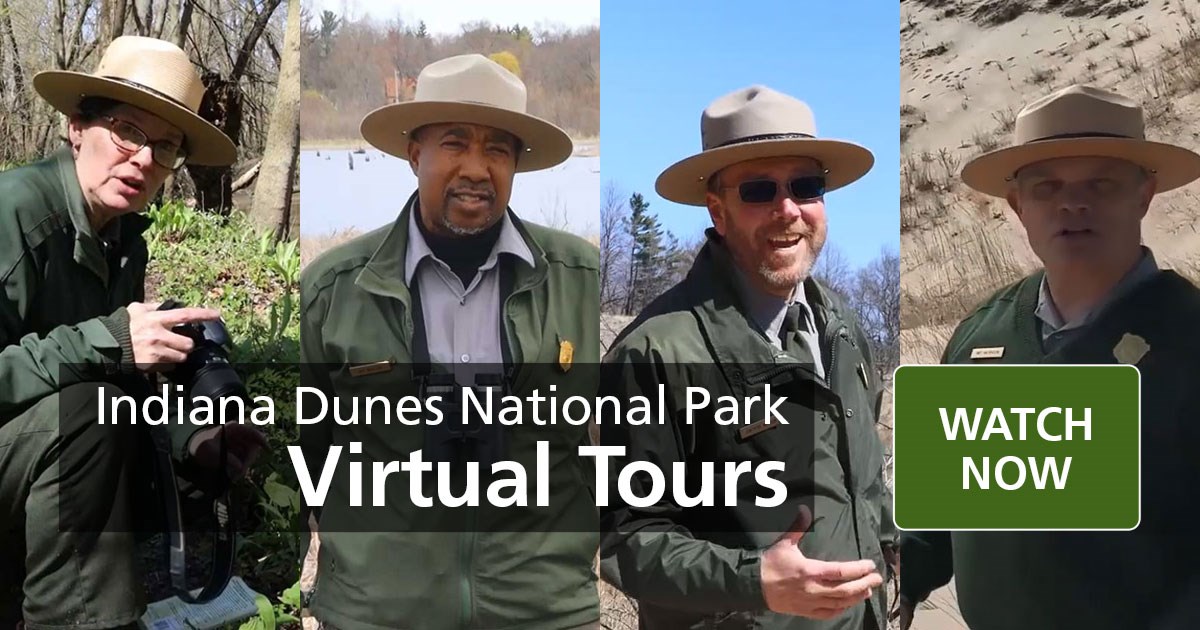 Experience the Indiana Dunes virtually through our ranger-led tours, and our other very informative park
videos
as well!
Join Ranger Rafi as explains the wonders of the Tolleston Dune Trail.

Duration:

10 minutes, 43 seconds
Ranger Kim leads a hike down the Heron Rookery Trail during the amazing wildflower bloom. Learn how to identify wildflowers and discover the mystery of their ephemeral appearance in this beautiful hike.

Duration:

18 minutes, 39 seconds
Join Ranger Kip, as he will be discussing some interesting features along the Great Marsh trail, including bird-watching, its history, environmental benefits, and more.

Duration:

6 minutes, 1 second
Join Ranger JP as he takes us on a spring hike along the Dune Ridge Trail at Indiana Dunes National Park.

Duration:

10 minutes, 28 seconds
Join Ranger Rafi Wilkinson as he discusses intriguing aspects about Mount Baldy while hiking along the trail.

Duration:

13 minutes, 6 seconds
In the 1890s the dunes now protected as Indiana Dunes National Park hosted the first research on plant succession. That research helped establish ecology as a science, made succession an enduring concept, and explains why you mow your lawn.

Duration:

11 minutes, 36 seconds
During his undergrad in biology at Purdue Northwest, he entered into the pathways program, which allowed him to work for the Indiana Dunes National Park. He enlightens us on how he brings the natural wonders of our park, and science, to the youth of our nation's underrepresented groups while there.

Duration:

5 minutes, 14 seconds
Learn how ecologists use eDNA to study vernal pools. See the tools and methods used to gather important research to help park management maintain the fragile ecosystems at our national parks.

Duration:

10 minutes, 7 seconds
Is Your Virtual Tour Complete?
Thank you for virtually visiting Indiana Dunes National Park. Have you completed your virtual visit to the park, but now you need your passport stamped? No problem!
Download
our Virtual Passport Cancellation Stamp today to make your journey genuine.
We appreciate your visit to one of the many national parks this nation has to offer, but wait, there's still so much more to learn here! You can click one of the
other important links
below to find other ways to experience this park on the Web.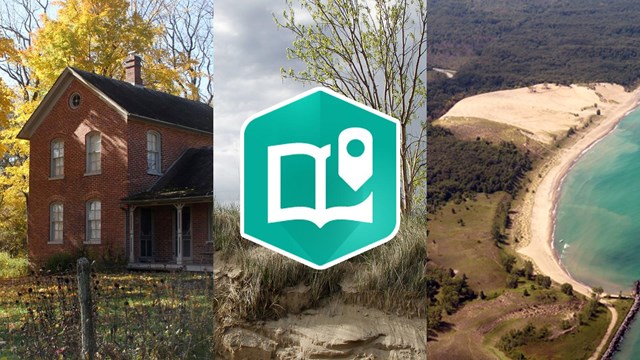 StoryMaps
Explore Indiana Dunes National Park interactively with our StoryMaps. You'll be able to gain an in-depth feel of each featured location.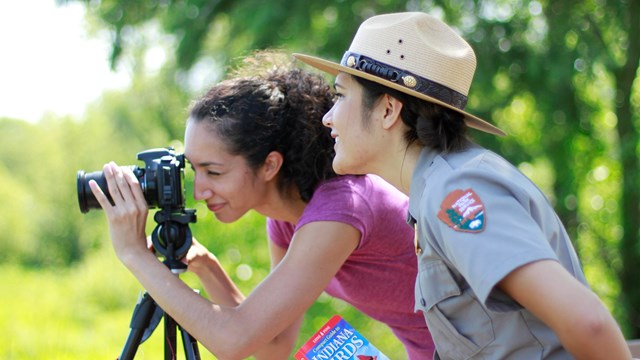 Photo Galleries
Take a stride through a multitude of photos of the park's visual wonders that could tell a story more than words can convey.
Last updated: January 19, 2023