Wonder Women of the Dunes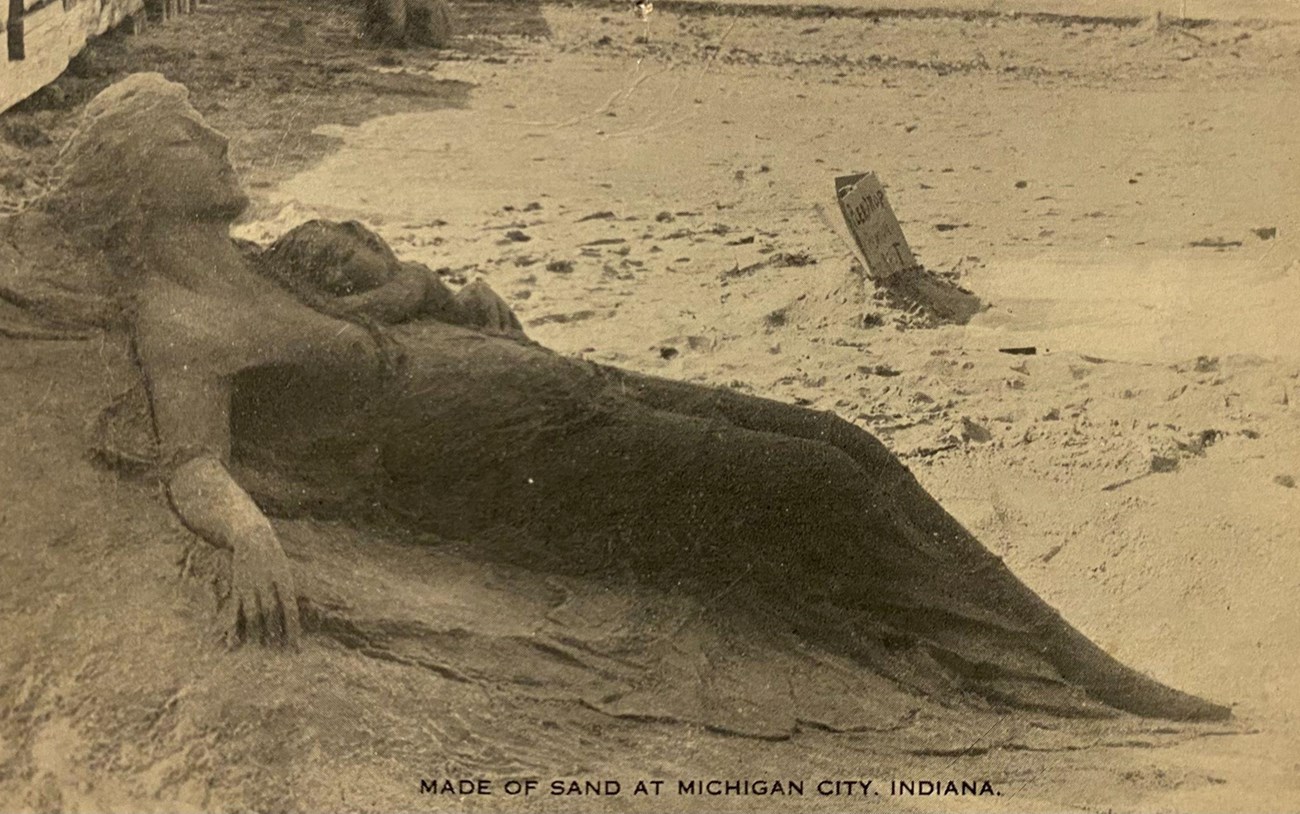 ACTIVISTS ● BOTANISTS ● NATURALISTS ● SURVIVORS
The following stories represent and celebrate the women of Duneland who exhibited extraordinary resilience through times of change.
(Tap on names or photos below to read full biographies)
People have lived around the south shores of Lake Michigan for over ten thousand years. While this landscape hosts millennia of stories and experiences, traditional recordings of history have minimized the impact and contributions women have had on Indiana Dunes National Park and the region.

Emily Taft Douglas wrote:
In the vast span of human development it has been only a moment since women emerged from social, economic, and political dependence, and yet some trends are clear. Even before they gained suffrage, they made unique contributions by using their new opportunities to further their old concerns. They showed genius in humanizing brutal institutions and in helping the weak."

The stories highlighted here begin at the cusp of a changing world. European influences and American interests in Indigenous lands led to forced removal of Native peoples and an upending of traditional ways of life. Marie Bailly and her family navigated this shifting world at the Homestead on the Little Calumet River.

As the decades passed, women gradually gained educational, economic, legal, and political rights that they had not known before. Throughout the 20th century, women fought for the protection of Indiana's natural coastline. Women's efforts were critical in establishing Indiana Dunes State and National Parks.

While many of these women's stories break the mold, similarities and patterns exist amongst them. Many of these women could have been considered radical in their days, pushing social boundaries of what was considered acceptable to do. Determination, resilience, and deep ties to the Indiana Dunes echo in each. Each woman poured unwavering devotion through adversity towards a remarkable cause. Many simultaneously supported families. All are incredible.

The "Badass Women of the Dunes" idea began with the national park's former Chief of Education, Kimberly Swift. Her Women's History Month-inspired webinar's success led to a number of popular bus tours and programs celebrating women of the region. The purpose of Wonder Women of the Dunes is to increase the visibility of women's stories and their indivisible connection and contribution to this landscape as well as to serve as inspiration for the next generation of empowered women. This project was researched and written by Joseph Gruzalski and was funded by the National Park Foundation. It is dedicated to women everywhere.


Last updated: March 10, 2023