Visiting the Rose Garden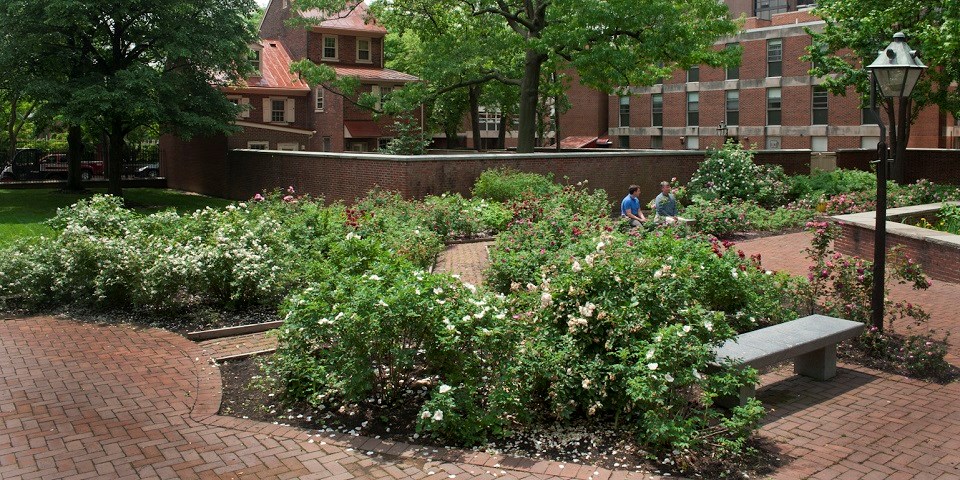 Location
Entrances to the Rose Garden can be found on Walnut Street and Locust Street, between 4th and 5th Streets.
Hours and Fees
The Rose Garden is open daily from 9 a.m. to dusk, except on all major federal holidays. It is an outdoor area, but there are locking gates at both entry points.
Admission is FREE.
Ticketing
No tickets are required to visit the garden. A permit is required for wedding ceremonies and wedding photography.
Exhibits
The Rose Garden houses 96 varieties of antique roses, as well as a patch of cobblestone paving from the 19th century. Unlike modern hybrid roses, the majority of the roses in the garden only bloom once a year, usually in late spring.
Accessibility
The Rose Garden is wheelchair accessible. Learn more about the accessibility services offered throughout the park on our website.
Last updated: January 7, 2021