Visiting the Free Quaker Meeting House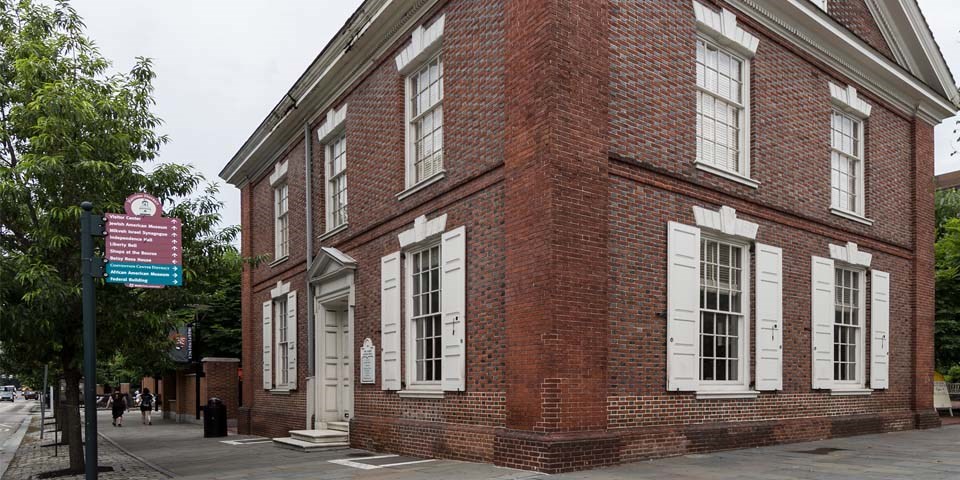 Location
The Free Quaker Meeting House is located at the corner of 5th and Arch Streets. The entrance door is on 5th Street.
Hours and Fees
Closed for the season. Check back soon for spring 2024 operating hours.
Ticketing
No tickets are required to visit the Free Quaker Meeting House. When open, entrance is on a first-come, first-served basis.
Exhibits
Sit in a pew, or check out some of the exhibits. This site is operated in cooperation with park partner Historic Philadelphia, Inc. During the summer, you may meet some of their costumed staff.
Accessibility
There is a wheelchair accessible entrance on the west side of the building. In the summer, use the southwest door; it is unlocked. If the site is open in the spring or fall, knock on the southwest door for entrance. Learn more about the accessibility services offered throughout the park on our website.
Images and Historical Information
See photos of the building's interior and exterior in the photo gallery below. Historical information is available on the park's website.
Last updated: October 30, 2023