Free Quaker Meeting House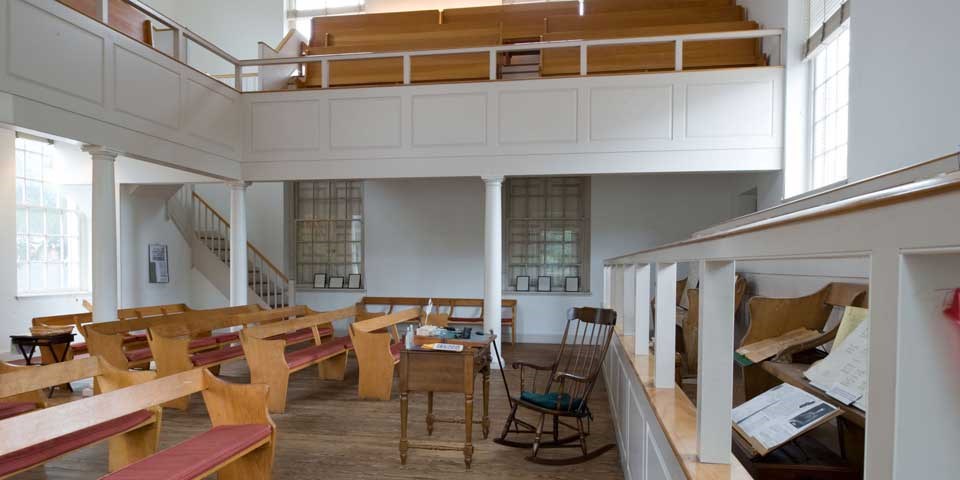 Located on the corner of 5th and Arch Streets, the Free Quaker Meeting House is an 18th century structure with a story to tell about non-conformists, the intersection of religion and politics, and the power of community. Operating hours for the site vary by season; please consult this
visiting information
.
At the time of the American Revolution, a rift occurred among Pennsylvania's Quakers, or members of the Society of Friends. As pacifists, the Friends would not take up arms, pay war taxes, or take an oath of allegiance. A group calling themselves "Free" Quakers supported the the Revolution while the majority of Friends contended that there was no justifiable reason for going to war. The Free Quakers came together and established their own place of worship here in 1783, after having been disowned or "read out of meeting" by the mainstream Friends.
Thirty to fifty men and women, including Betsy Ross, regularly attended this meeting. After the war, differences among the Quakers diminished, and by the mid 1830s services stopped and the building no longer served as a place of worship. Today the building is operated by
"
Once Upon A Nation"
which conducts living history performances in this building and throughout the park.
Last updated: June 14, 2017