Visiting City Tavern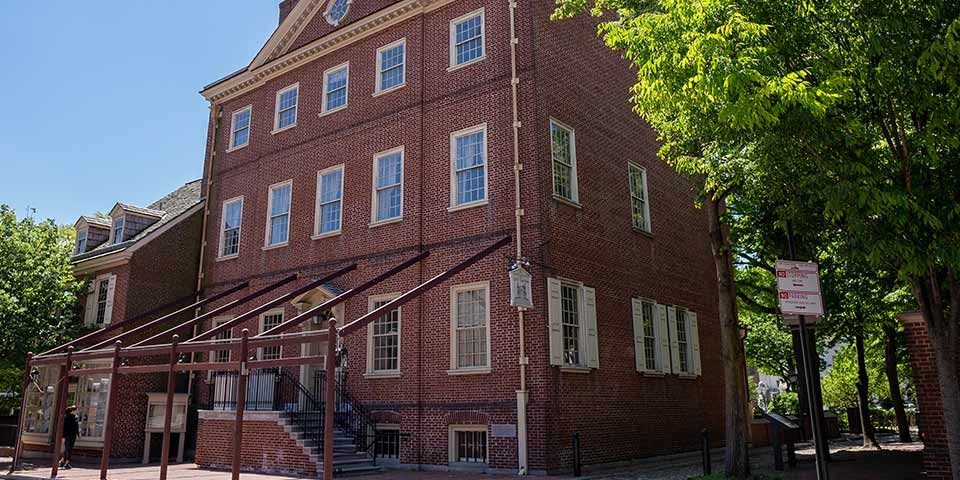 Location
City Tavern is located at the corner of 2nd and Walnut Streets. The entrance door is on 2nd Street.

Hours and Fees
Open daily 10am - 4pm

Admission is FREE
Tickets
No tickets are required to visit City Tavern. Entrance is first-come, first-served.
Exhibits
There are three rooms to view on the first floor of the building. Rangers are available to answer any questions. City Tavern was a popular gathering spot for residents and visitors alike in the late 1700s. Some members of the Second Continental Congress dined regularly here. The original building was demolished in 1854. Today's reconstuction dates to 1975.
Accessibility
The building is wheelchair accessible via an outdoor lift. There are no restrooms (accessible or otherwise) at this location. Learn more about the
accessibility services
offered throughout the park on our website.
Images and Historical Information
See images of the site in the photo album below. Check out the
historical information
to learn more about this important meeting place.
Last updated: June 27, 2021