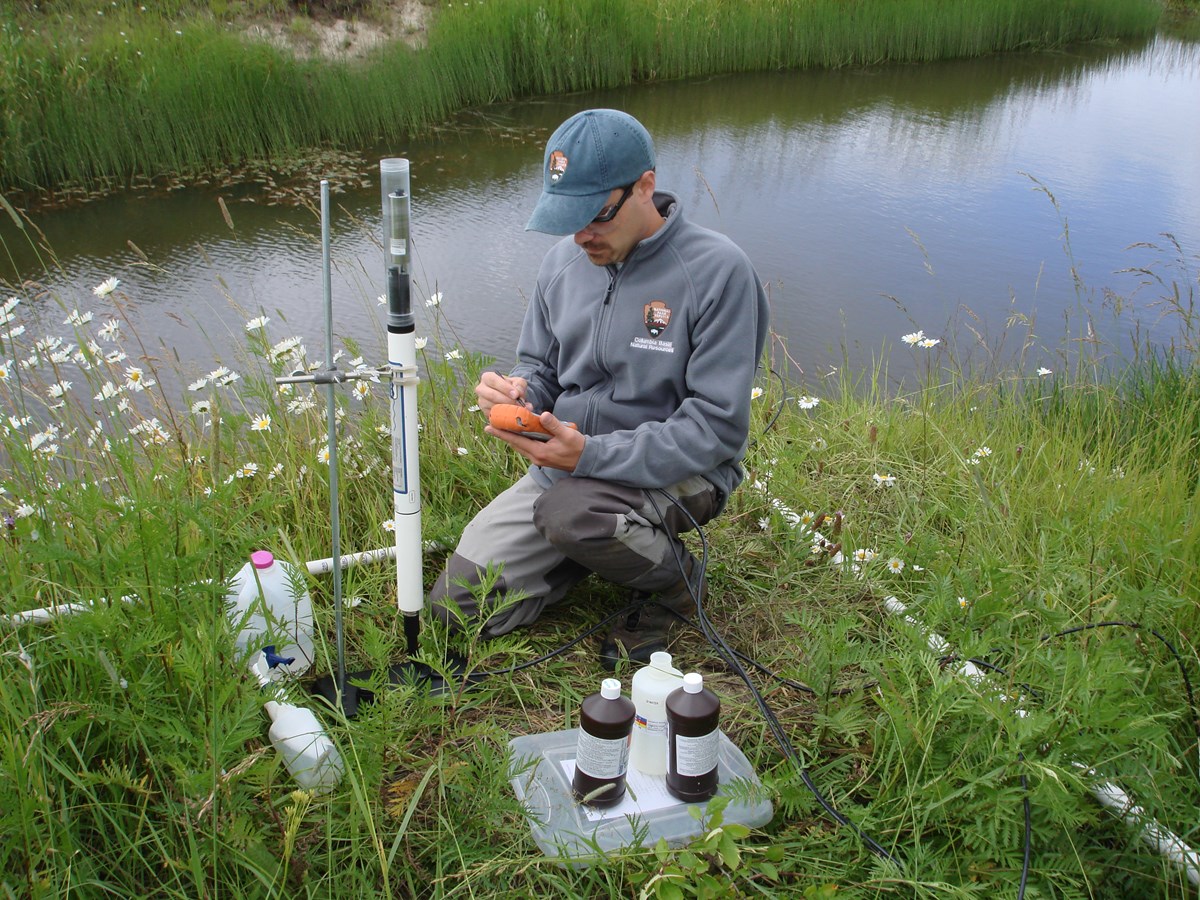 Importance and Issues
Freshwater habitats are diverse and productive ecosystems and they support aquatic plant, invertebrate, and vertebrate species. Adjacent riparian areas provide habitat for many other species, and most upland animals rely on aquatic habitats in one way or another.

Water resources in the semi-arid West have been strongly affected by human activity, and many UCBN streams and rivers are listed by states as impaired for one or more parameters. Understanding the status of freshwater ecosystems helps guide park management and restoration efforts and provides insight into ecosystem changes. Our network focuses on aquatic macroinvertebrates and water chemistry, and has procedures in place for their long-term monitoring.
Monitoring Objectives
Determine the status and long-term trend in key water quality parameters for selected streams within network parks.
Determine the status and trend in aquatic macroinvertebrate abundance, assemblage composition, and functional feeding group composition in wadeable streams within the network.