What We Monitor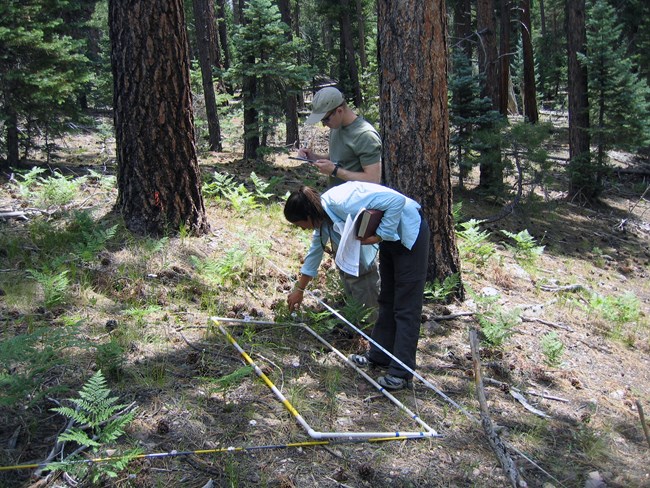 The Inventory & Monitoring Program of the National Park Service monitors natural resources in parks over extended periods of time to better understand their condition. Some natural resources are essential components of the ecosystems where they occur. Monitoring the condition of these "vital signs" can (1) give an indication of the health of ecosystems, (2) provide an early warning of ecological problems, and (3) inform us about the status and trends in those resources.
Data is the currency of the Vital Signs Monitoring Program. While the national parks are stewards of our natural and cultural resources, the Inventory & Monitoring networks are the stewards of the irreplaceable data that we collect about the natural resources in parks.
The Southern Colorado Plateau Network's Vital Signs Monitoring Plan describes how network and park scientists selected the vital signs to be monitored, and the strategy for monitoring them. Network protocols describe the methods to be used in monitoring a particular vital sign. Data summary reports for the Southern Colorado Plateau monitoring program are available from the Reports and Publications page.
NPS/SCPN natural resource managers and staff can click here (NPS only) to view an interactive map of SCPN's monitoring sites.
Last updated: June 21, 2021