What We Monitor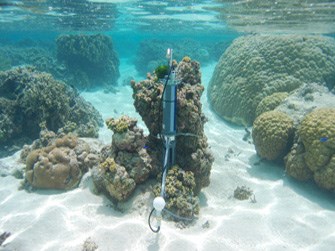 Vital signs monitoring tracks certain ecological indicators selected to represent the overall health or condition of park resources. Monitoring data are periodically collected on 14 vital signs. The data are analyzed and summarized to park managers so that they have relevant and up-to-date information on the condition of park resources to inform management actions. Learn more about vital signs.
The Pacific Island Network Monitoring Plan provides a detailed description of the network's overall monitoring strategy. Use the table below to access specific vital signs monitoring protocols.
Monitoring Reports are available that provide periodic updates and findings of ongoing monitoring work.

Network staff take a comprehensive and long-term approach to managing all data we collect. The integrity, utility, security, and availability of data is a primary responsibility. Learn more about network data management.
Vital Signs
| | |
| --- | --- |
| Early Detection of Invasive Species | |
Last updated: April 20, 2018