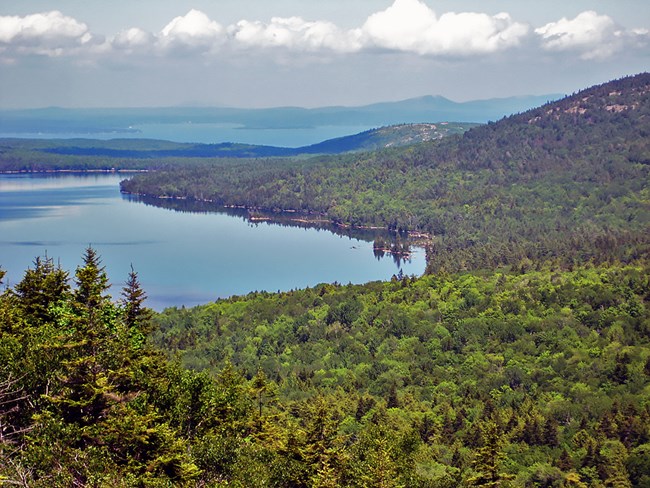 The Northeast Temperate Network serves 13 National Park Service units spanning from Maine to New Jersey, as well as the length of the Appalachian National Scenic Trail.

Sitting in the heart of the temperate forest ecosystem, network parks encompass such diverse areas as the rocky coast, mountain tops along the Appalachian Trail, and inland broad-leaf forests. A wide variety of wetlands, fields, forest-types, small and large lakes, and rivers and streams provide many unique habitat niches for hundreds of species of plants and animals.
To learn about a network park and the specific monitoring programs that take place there, choose from the photos below.