Inventories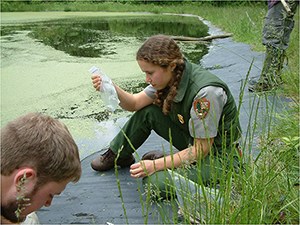 Natural resource inventories provide solid baseline data for long-term monitoring and management and allow for comparisons between existing and desired conditions.
Between 2000 and 2007, NCRN conducted a series of species inventories to fill in data gaps on species status and abundance for vertebrate and vascular plant spcecies at specific parks.
In addition, a set of 12 "basic" natural resource inventories were done for all parks across the country that have significant natural resources.
Species Inventories Mapped
Click on a park to see all NCRN species inventories.
Species Inventory Reports
12 Basic Natural Resource Inventories
Twelve basic resource inventories are intended to provide park managers with the minimum information needed to effectively manage the natural resources of their park.
Last updated: April 5, 2018