Natural Resource Monitoring at Santa Monica Mountains National Recreation Area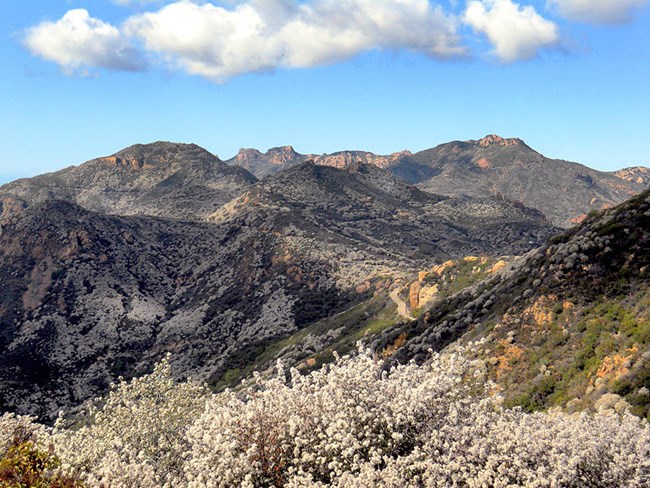 At 154,095 acres, the Santa Monica Mountains National Recreation Area is the world's largest urban national park. Since its establishment in 1978, the park has grown to include many individual parks and protected areas in the greater Los Angeles area through partnerships with state and local agencies, universities, and other groups.
Combined, these protected spaces preserve unique mountain, canyon, beach, and rocky shoreline habitats for approximately 500 mammal, bird, reptile, and amphibian species. It is also one of the best examples of a Mediterranean ecosystem in the world.
Download 1-2 page PDFs about each of the Mediterannean Coast Network's monitoring programs by following the links below.
Protocols describe in detail the procedures used to collect, manage, analyze and report monitoring data. They follow strict guidelines for content and format, and are reviewed and revised by subject-matter experts in each field.
Select a Park:
Select a Species Category (optional):
Search results will be displayed here.

Visit NPSpecies for more comprehensive information and advanced search capability. Have a suggestion or comment on this list? Let us know.
Last updated: November 28, 2022