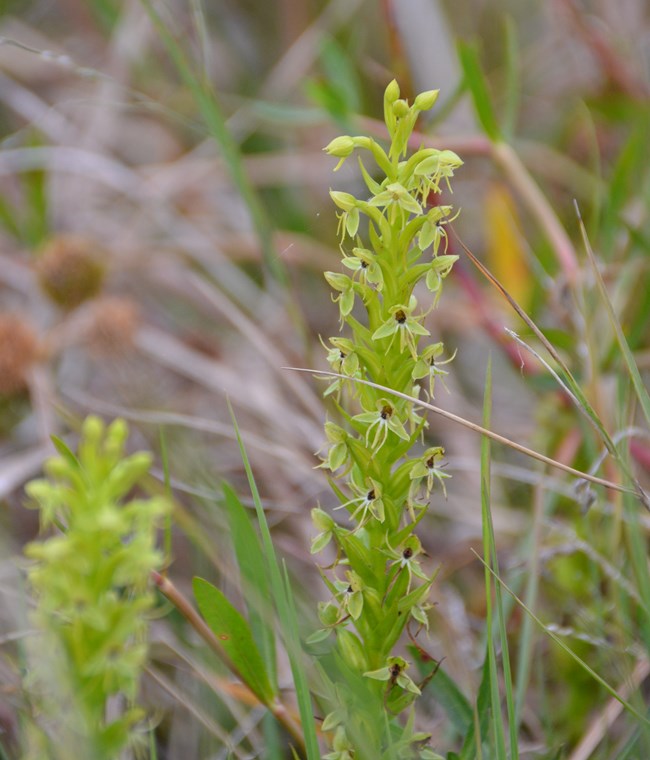 Gulf Coast Network parks contain unique and varied plant communities, from the hyper-diverse groundcover layer of pine savannahs to the species-rich forests of Mississippi and northern Florida. Plant communities are the foundation for most terrestrial ecosystems, and changes in vegetation can serve as important indicators of widespread transformation. Therefore, monitoring this plant diversity is a high priority for the network, and provides useful information for natural resource managers.

Many important questions about the status of plant communities in parks can be answered by monitoring plants in 20 x 20 meter, long-term plots. In these plots, all plant species are identified, and in nested subplots, the relative frequency and percent coverage of each species are recorded. Data are also collected on tree growth, recruitment and mortality.

The complete background, rationale and procedures for terrestrial vegetation monitoring by the network are described in a protocol narrative and 11 standard operating procedure (SOP) documents. The protocol is titled "Monitoring Terrestrial Vegetation in Gulf Coast Network Parks." It will be published in the NPS Natural Resource Report Series in late 2018, at which time it will be made available to the public.